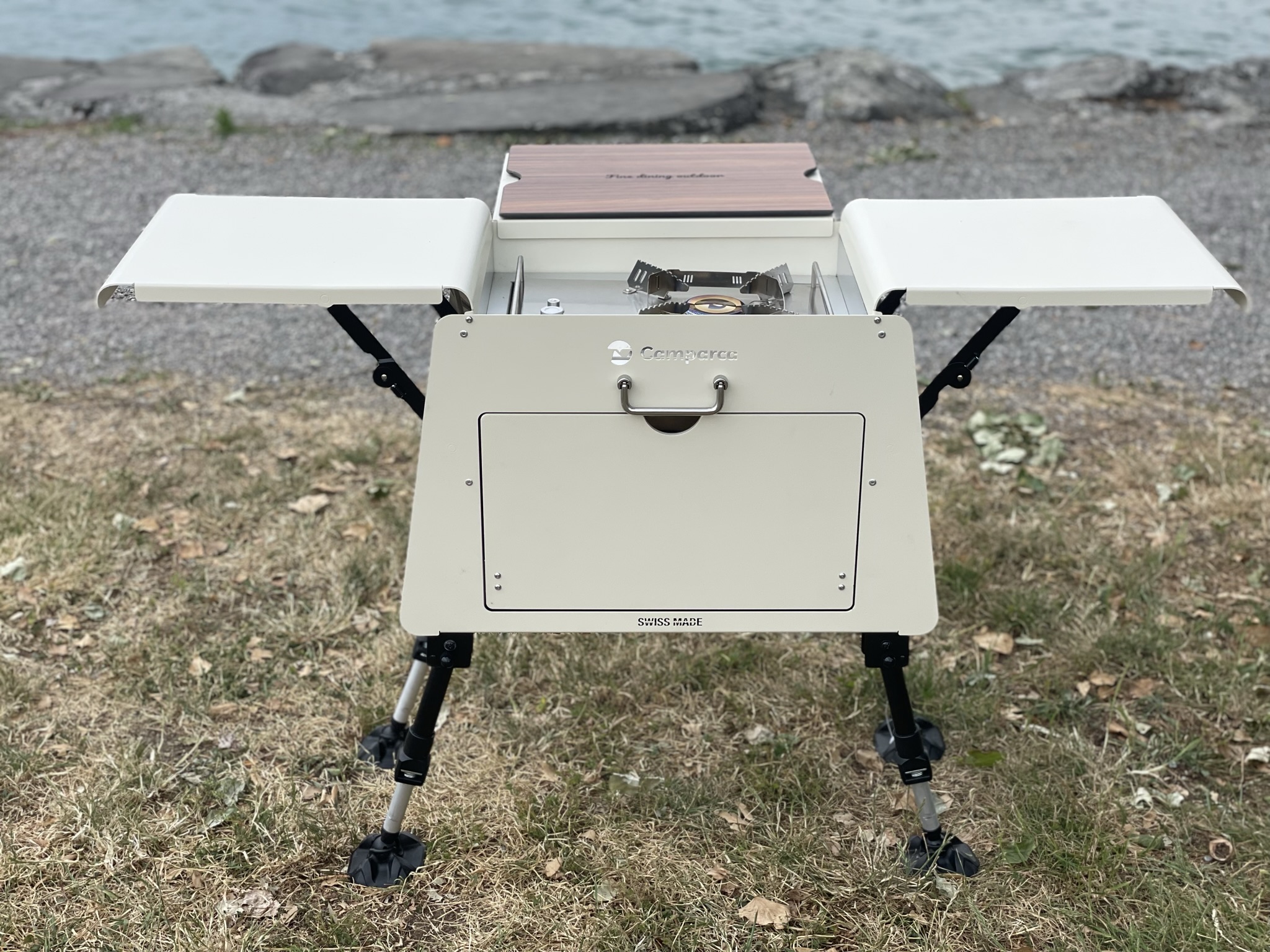 Whether you're a beginner in outdoor dining or already have your dining set, the Camparca™ Essential Model is the perfect starting point.
It offers all the necessary components and can be easily upgraded at any time to suit your evolving needs and preferences.
SCROLL
Meet Camparca™ Essential.
Camparca™ Essential Model encompasses a comprehensive set of essentials for novice outdoor diners, including a spices bag, gas stove, wooden cutting board, drawer organizer, cutlery set, cover bag, modular frame, and HPL table extension.
Elements

8

Weight

18kg

Material

Powder Coated Aluminium
Pre Anodized Aluminium
Included in Essential model: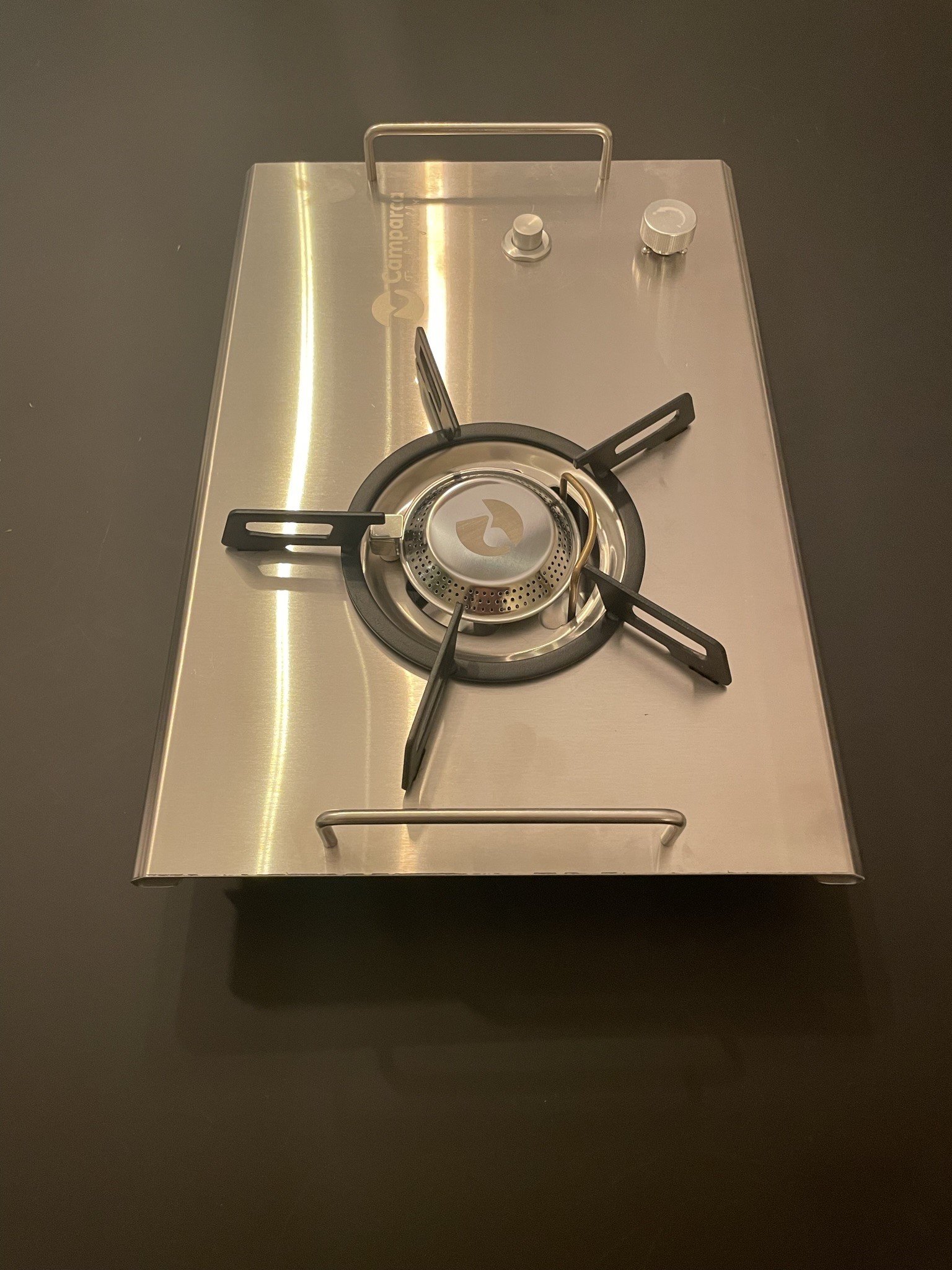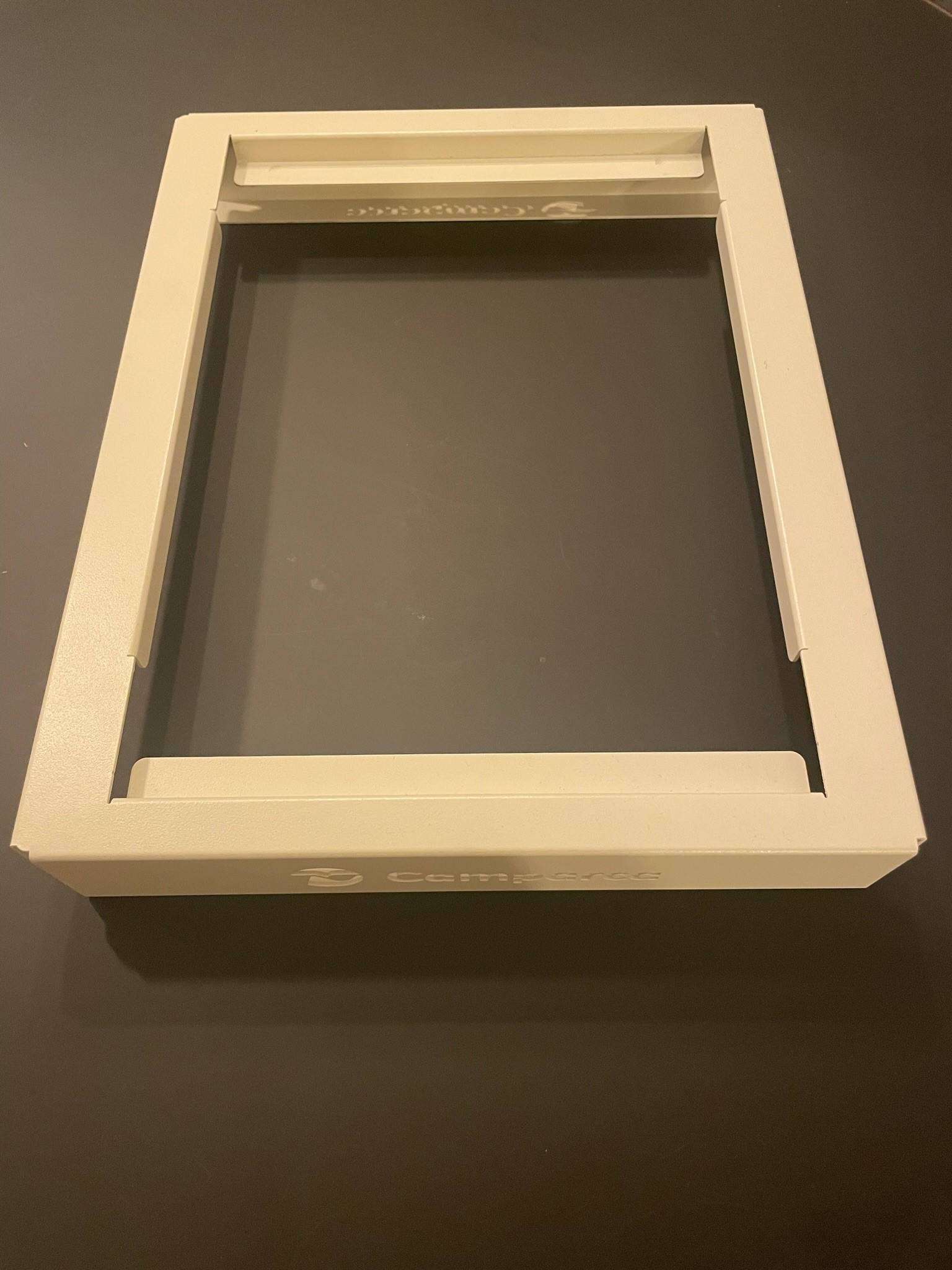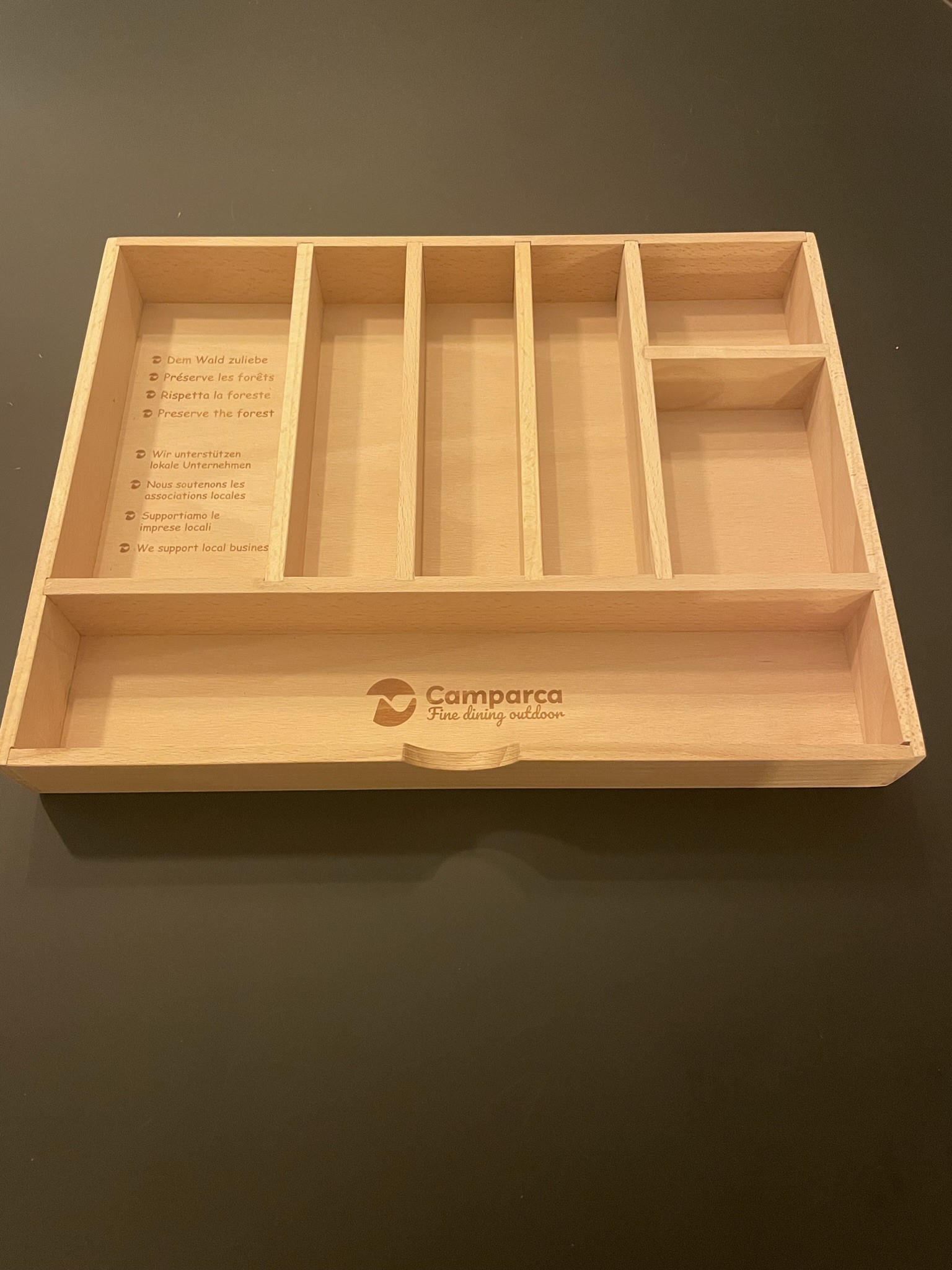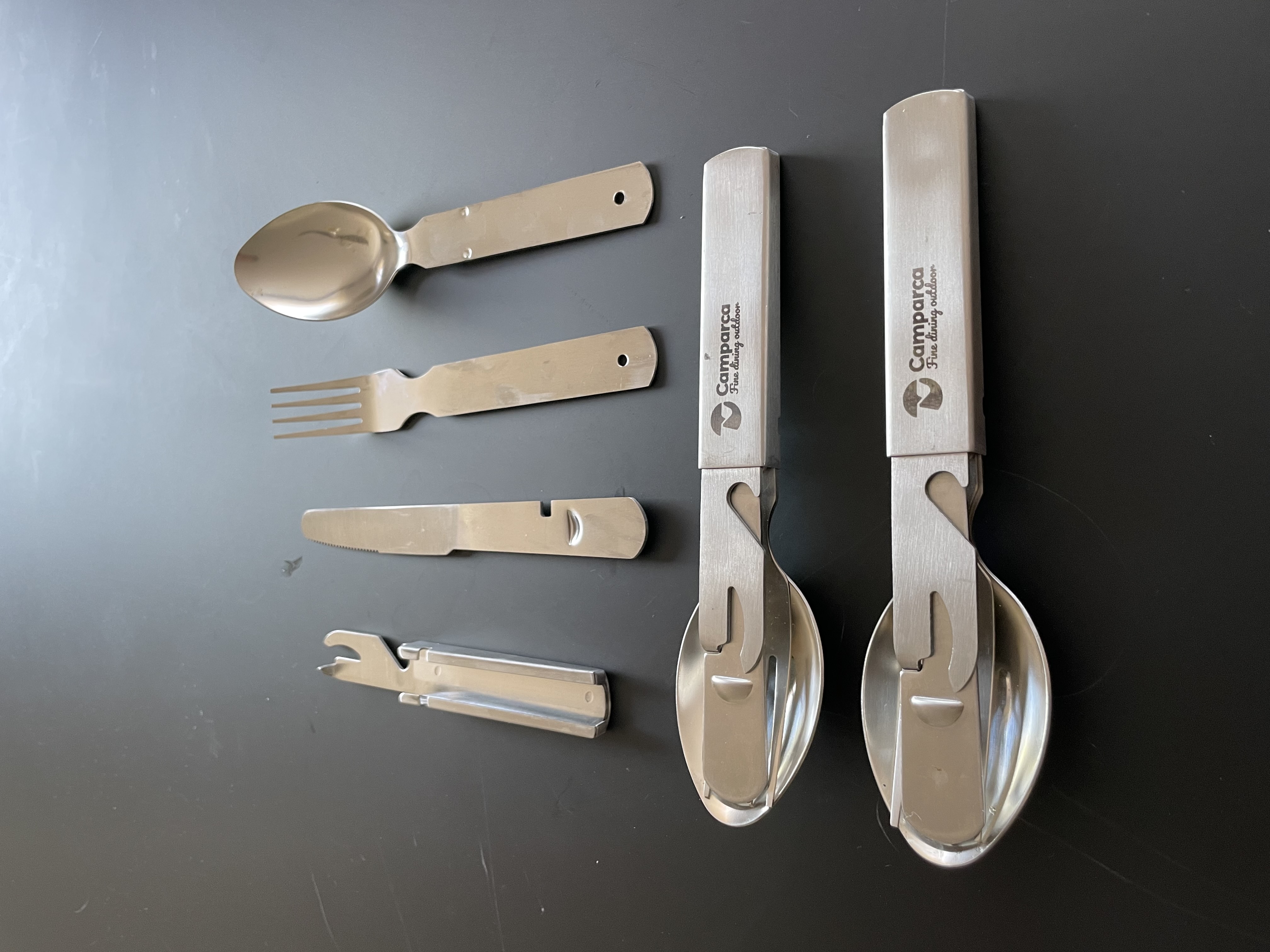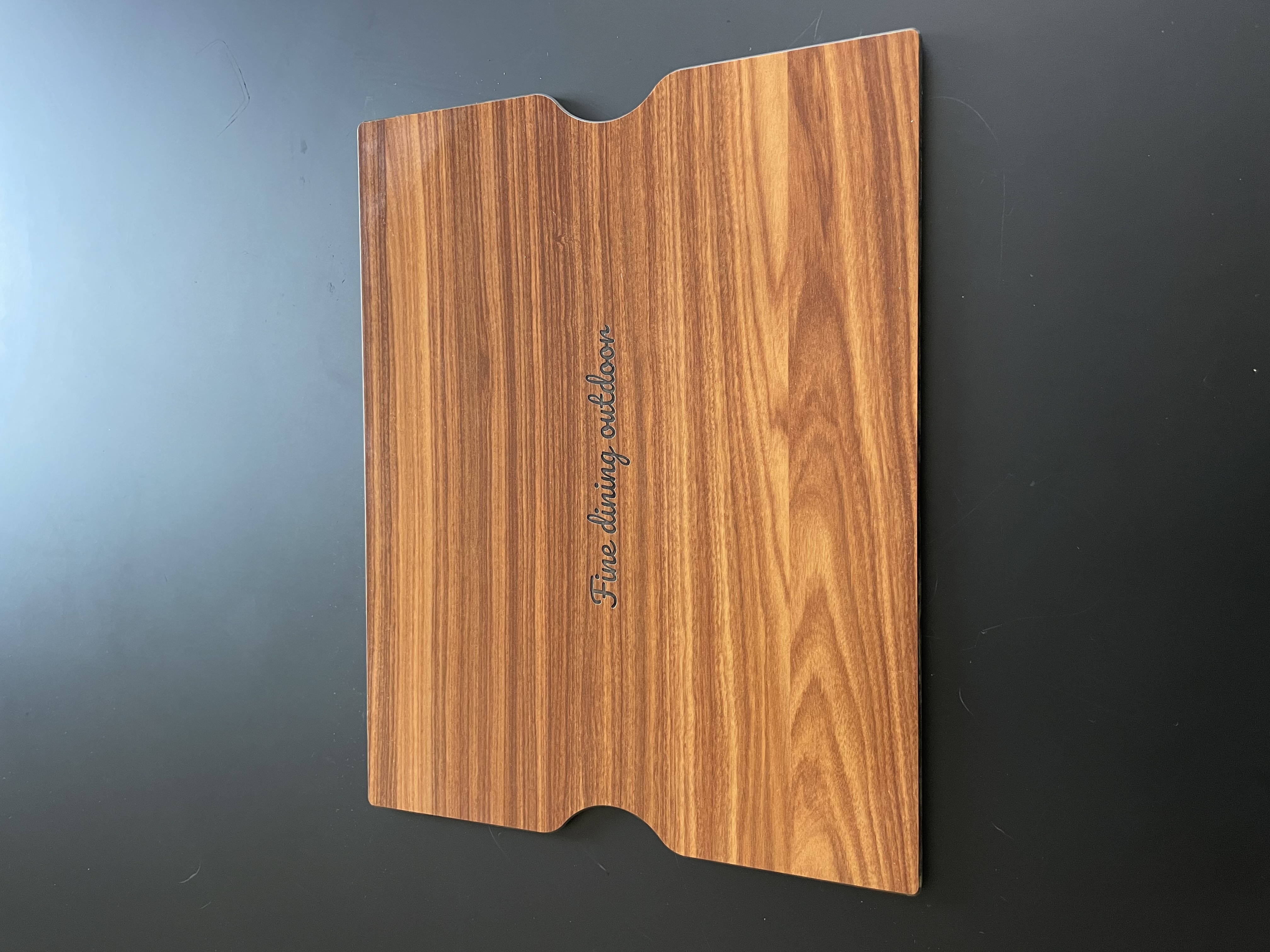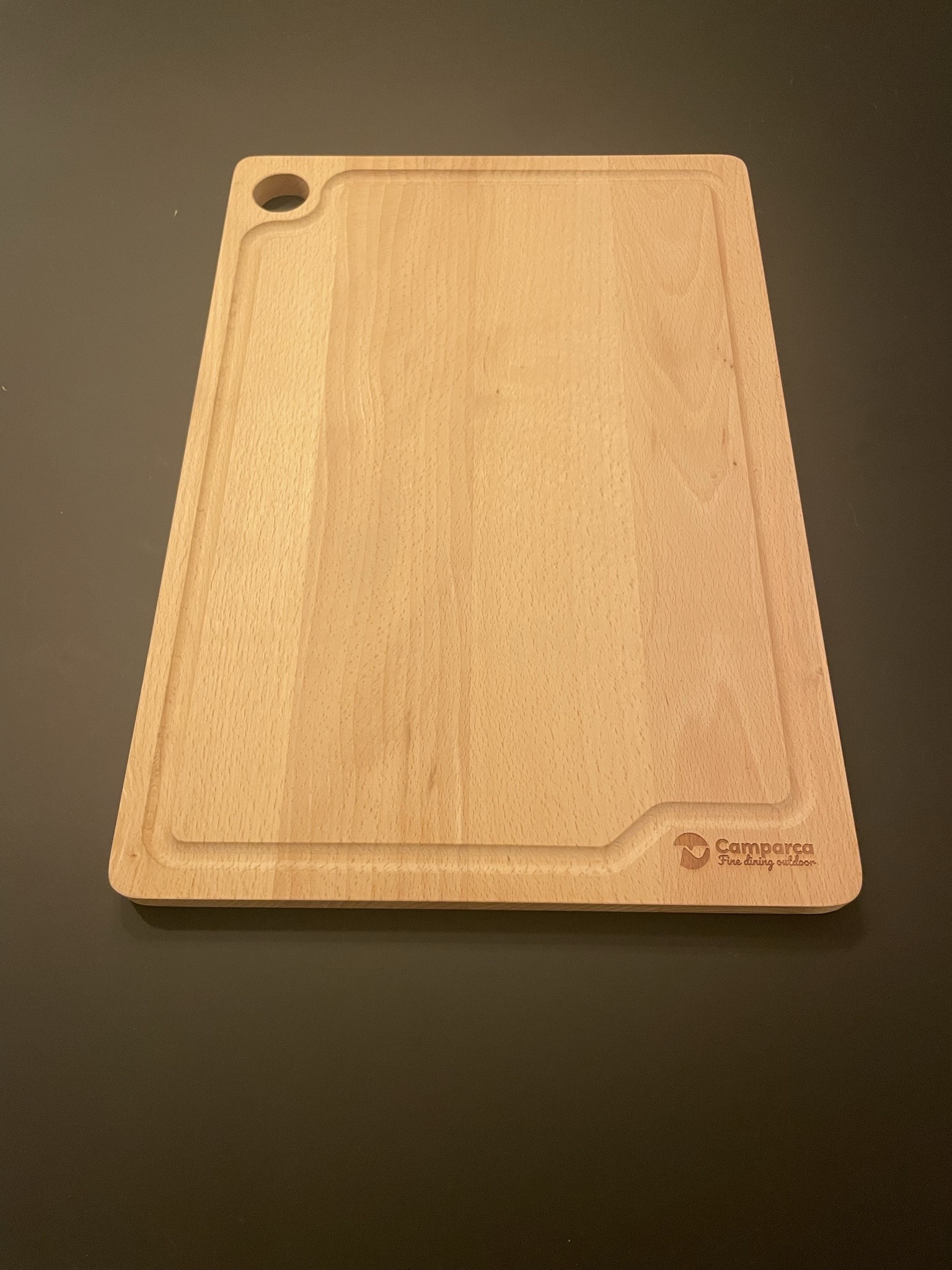 Dimensions: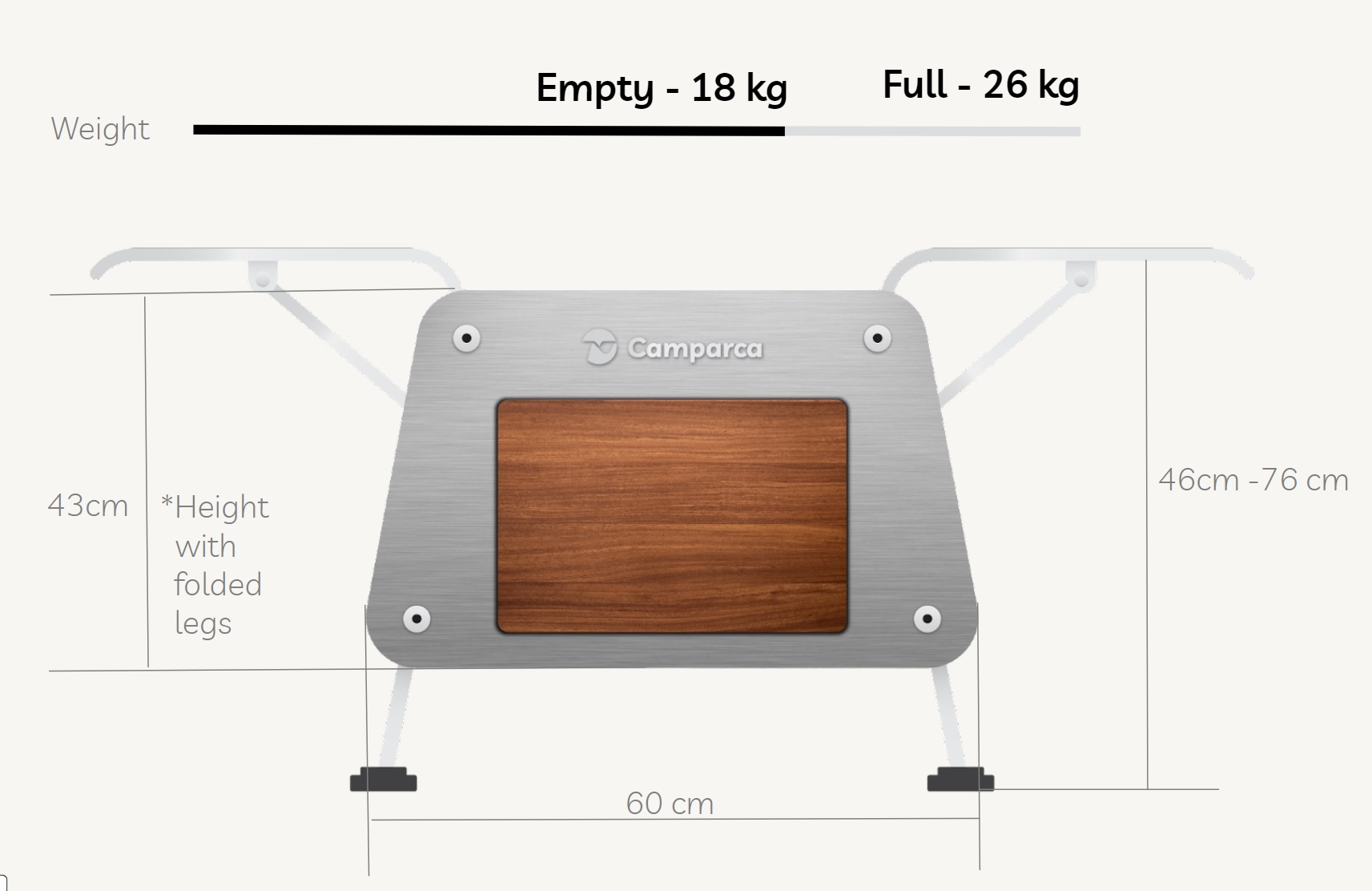 User Case 1 | Folded Legs
Camparca is designed to be used with folded legs for instant use, allowing you to access all functionalities seamlessly, even in this compact configuration.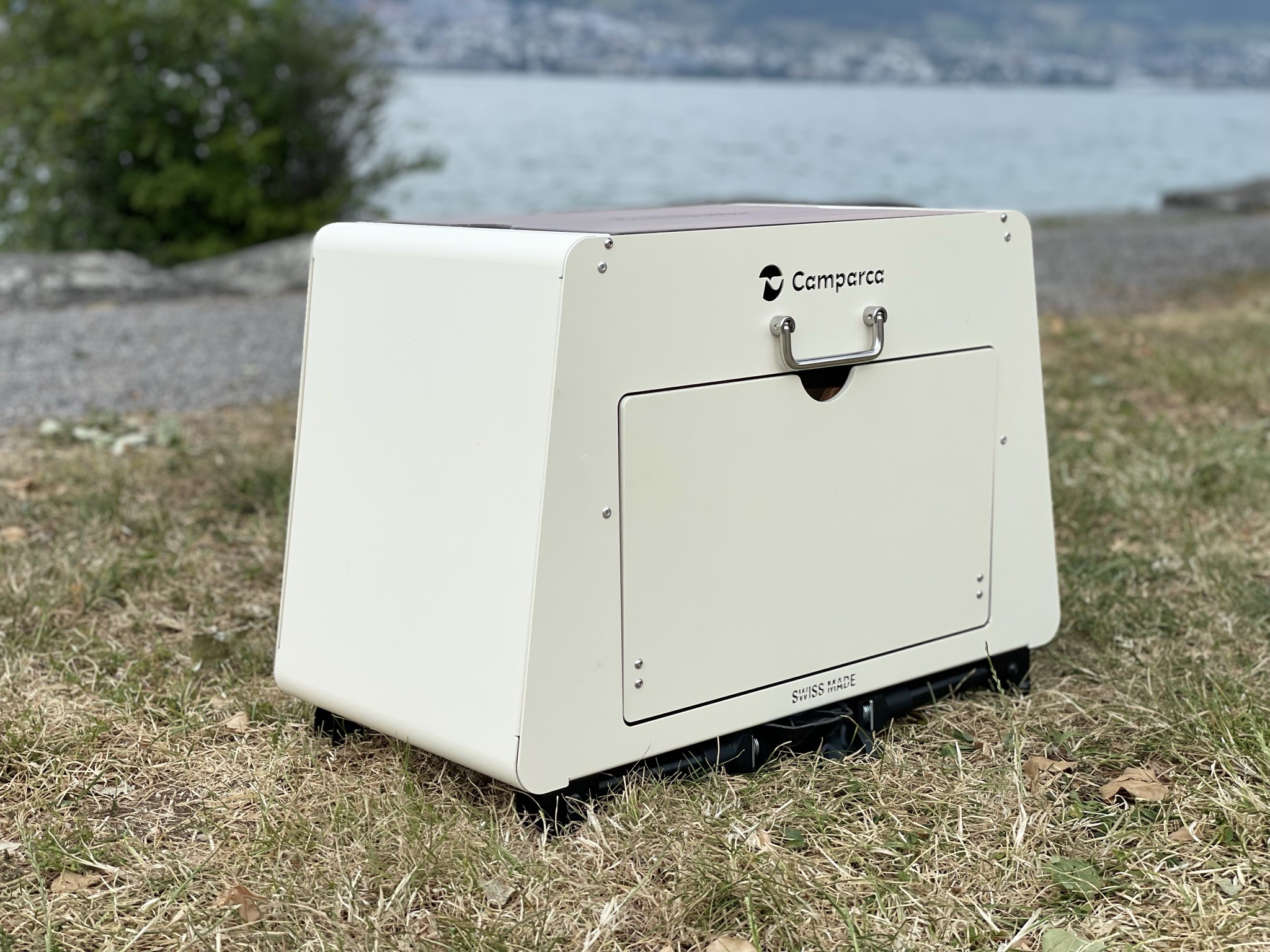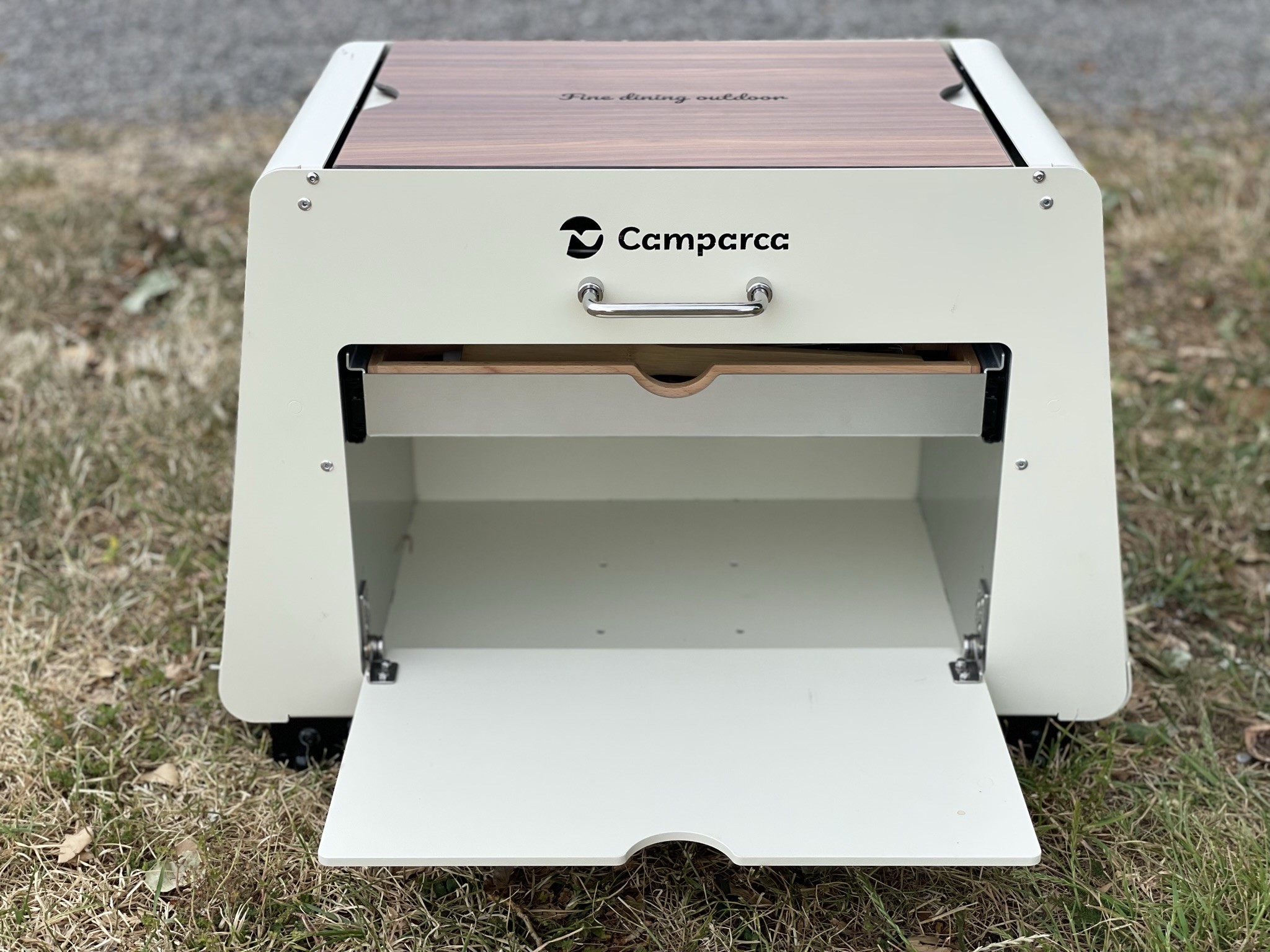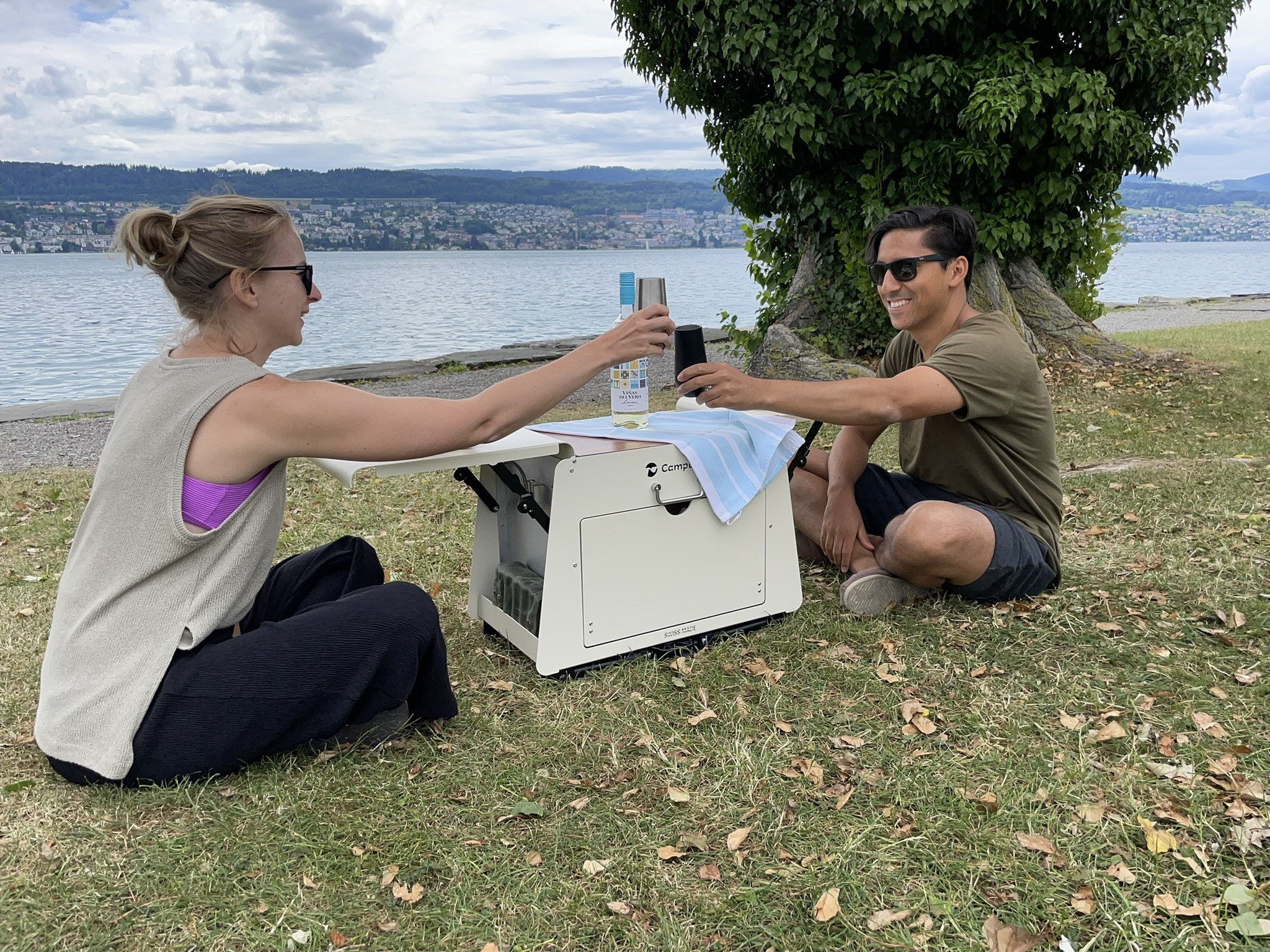 Capture the essence of every beautiful outdoor moment, whether you find yourself by the tranquil lake, flowing river, or mesmerizing seaside.
User Case 2 | Unfolded Legs
Camparca is versatile and adaptable, as it can be used with extended legs, offering height adjustability to tackle any terrain effortlessly while ensuring stability and convenience.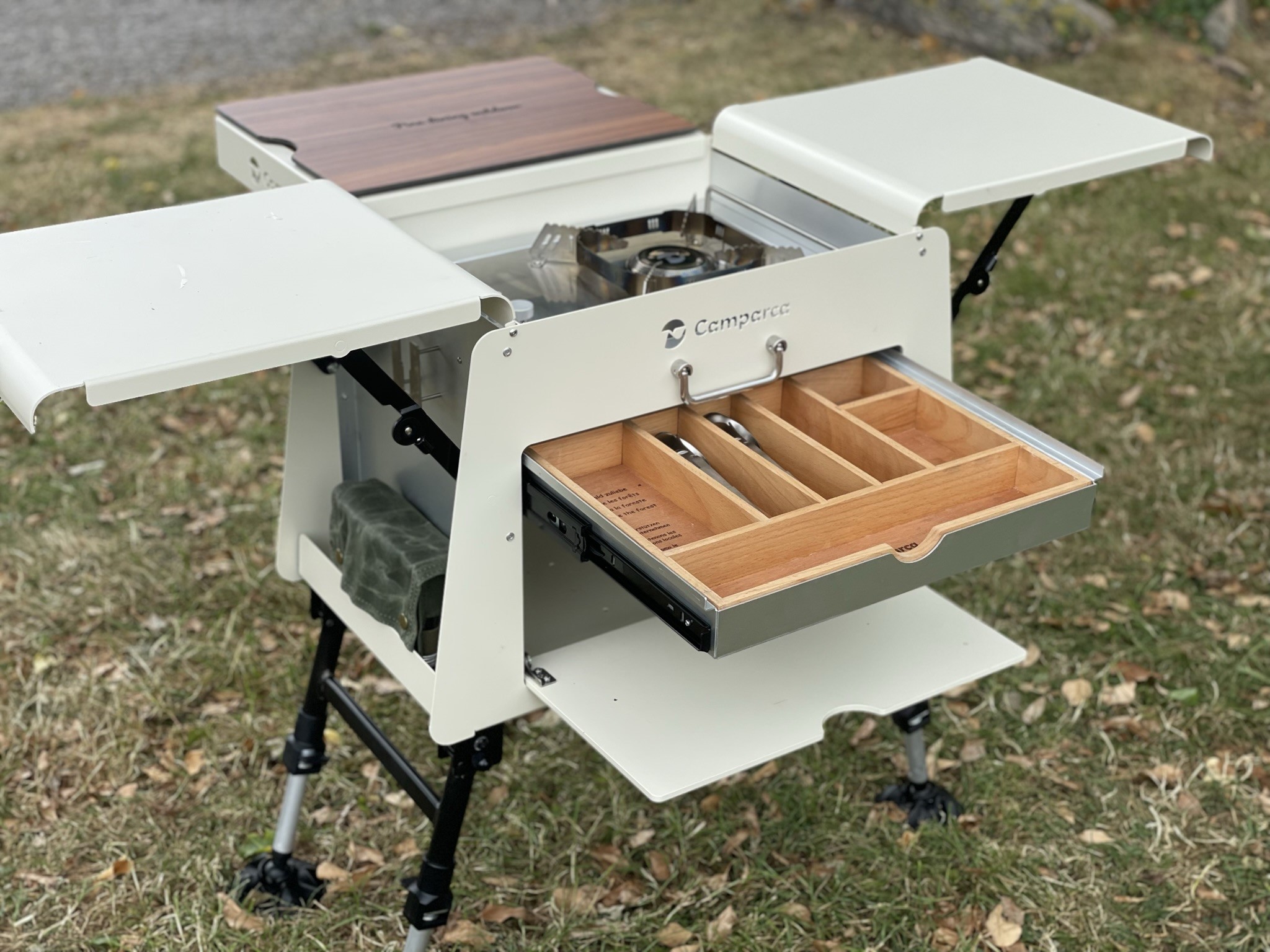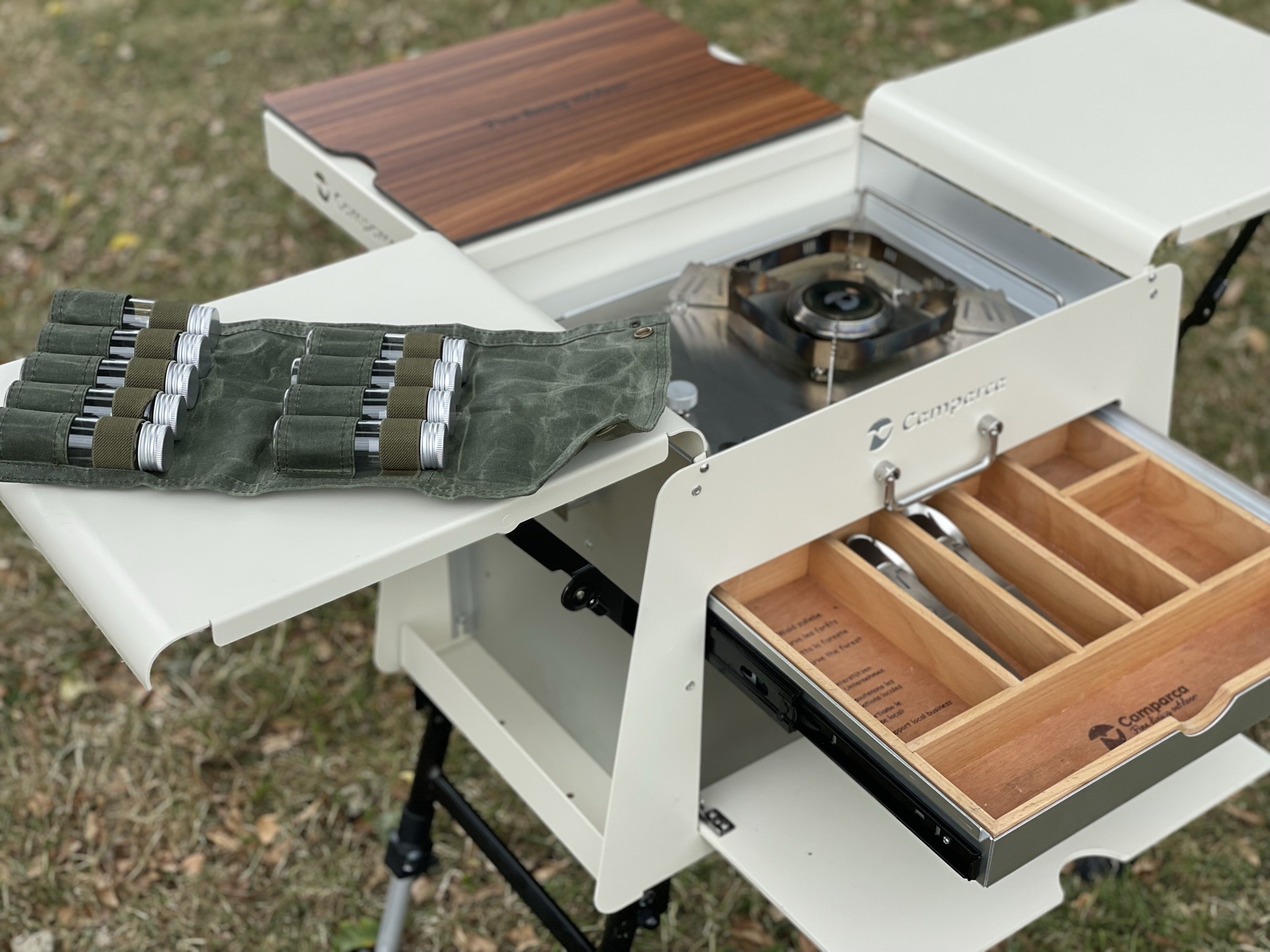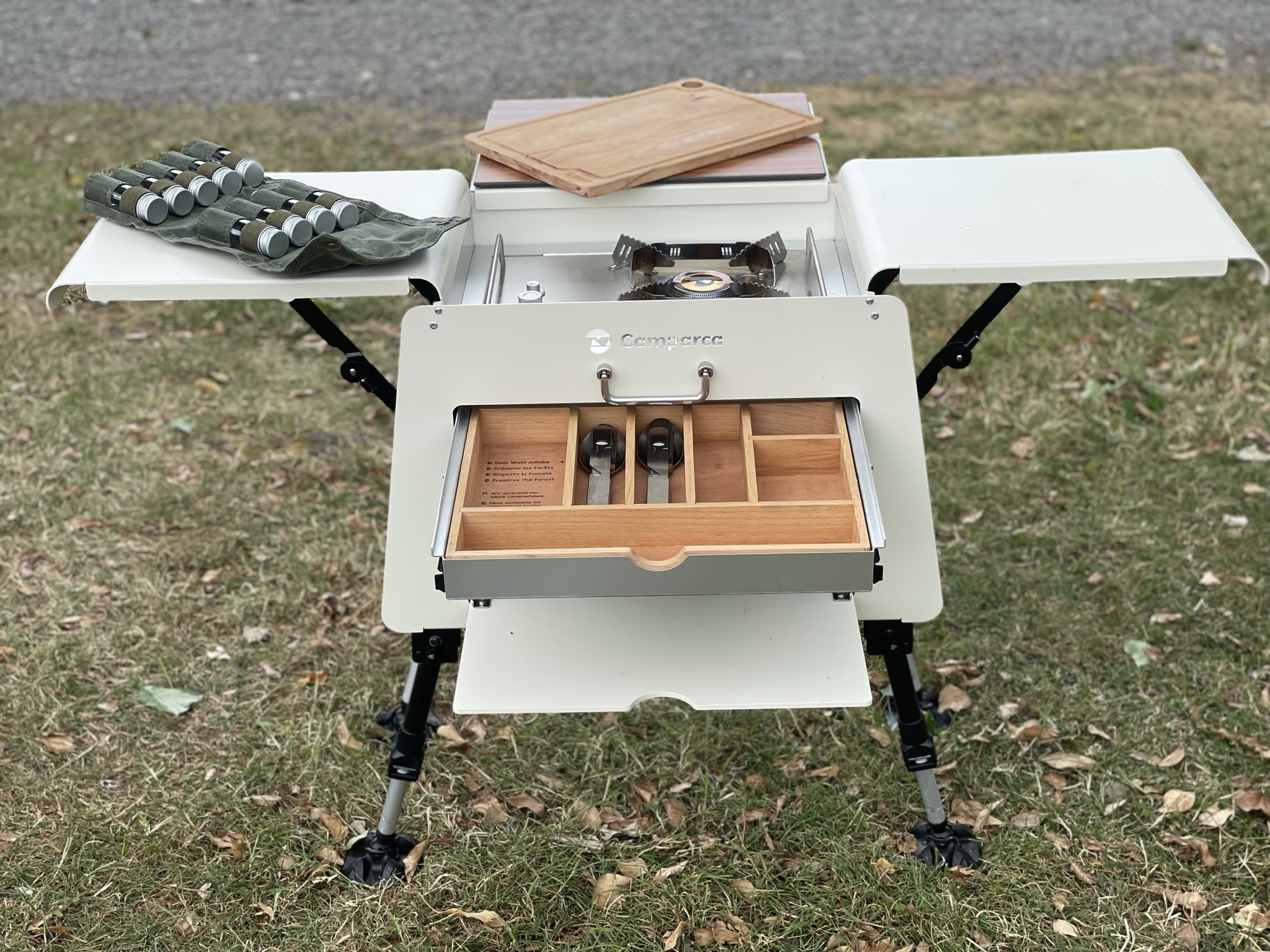 With Camparca, you can indulge in your favorite drink or savor a fine meal, immersing yourself in the perfect harmony of nature's beauty and culinary delights.
User Case 3 | Stove Positions
The integrated stove in Camparca is incredibly versatile, thanks to its own leg system, making it portable and enabling its use in multiple setup options.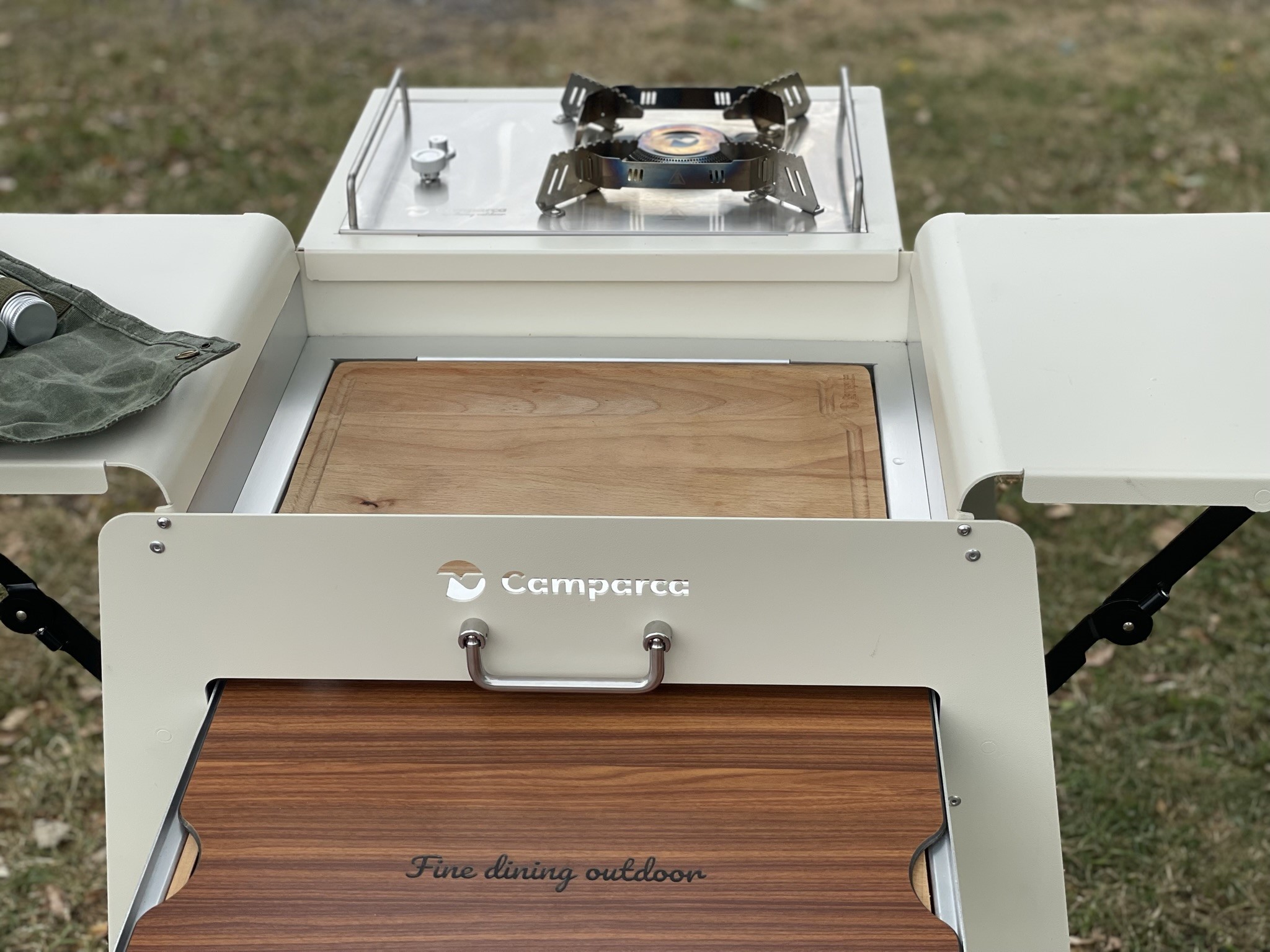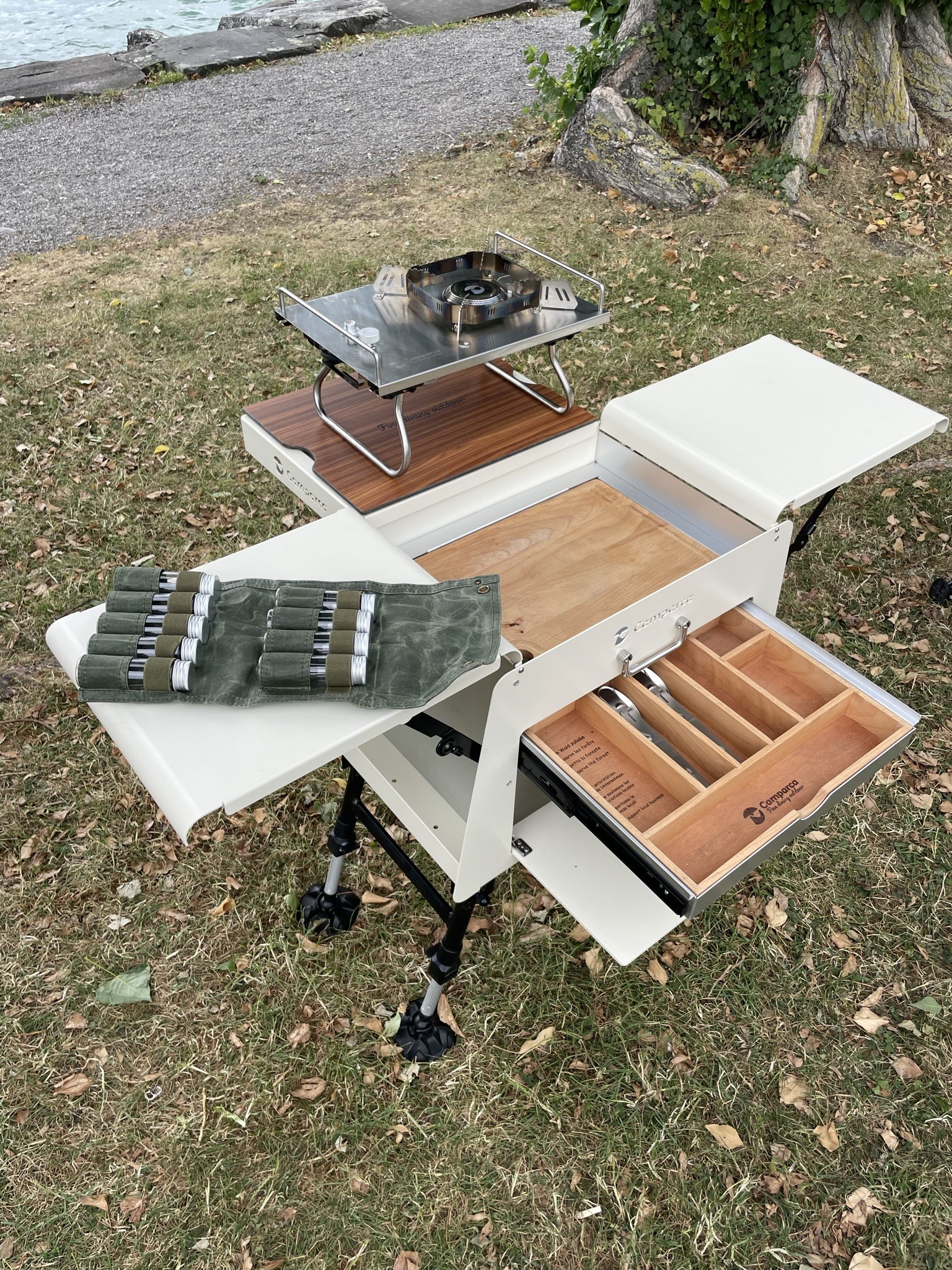 Let Camparca elevate your outdoor experience, allowing you to fully embrace the magic of breathtaking landscapes while satisfying your taste buds with memorable refreshments and exquisite cuisine.