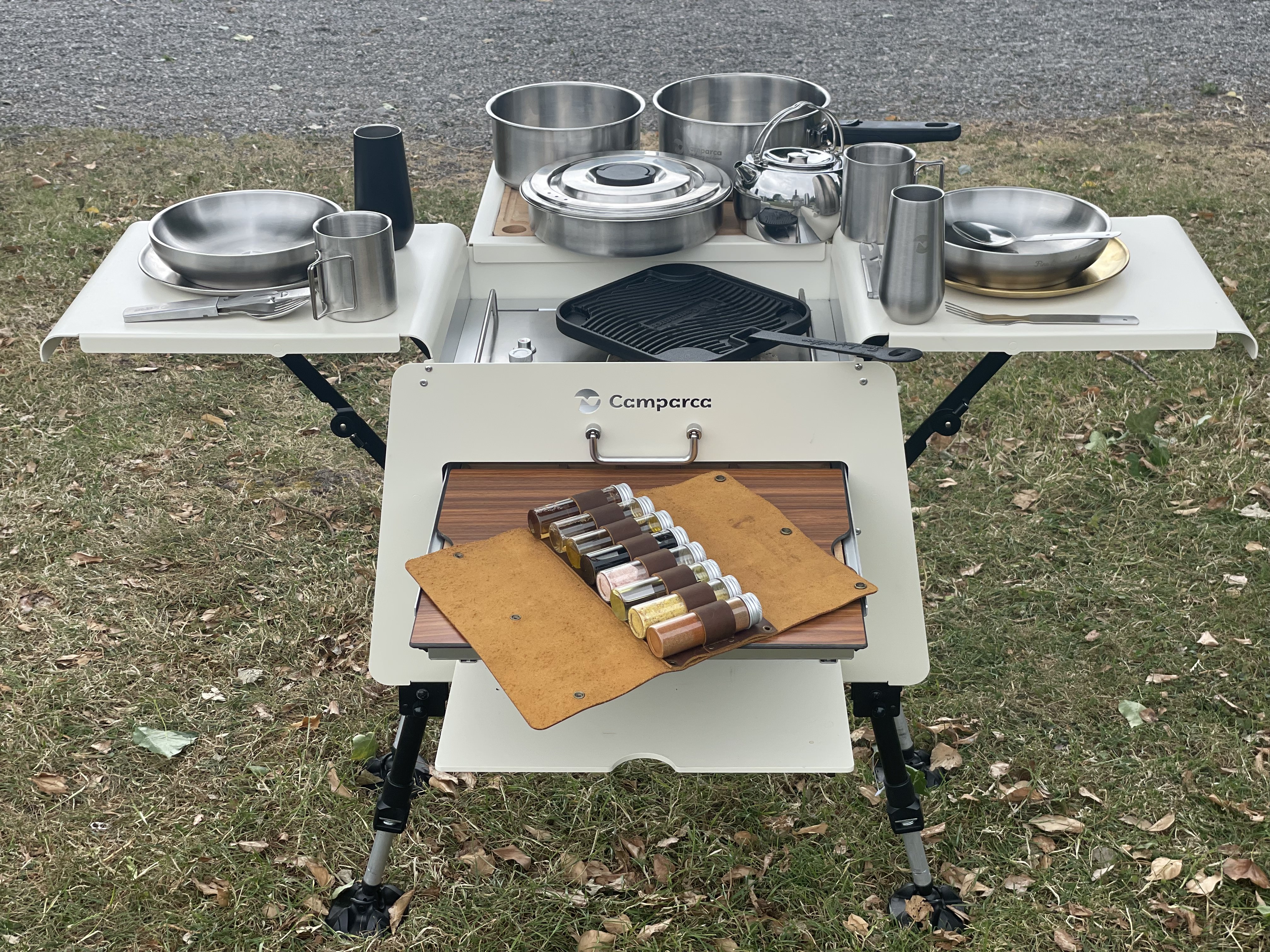 The Camparca™ Premium Model offers everything included in the Essential Model, along with the Fine Dining Mega Set.
SCROLL
Meet Camparca™ Premium.
Camparca™ Premium Model provides all the essential utilities needed for extraordinary outdoor cooking, curated with premium materials to ensure an exceptional dining experience in the great outdoors. The Fine Dining Mega Set of Camparca includes a luxurious leather spices bag, a comprehensive cutlery set, a premium cookware set, a sophisticated tableware set for two, a convenient washing bag, and a high-quality premium grill plate.
Elements

14

Weight

28kg

Material

Powder Coated Aluminium
Pre Anodized Aluminium
Food Grade Stainless Steel
Included in Premium Model: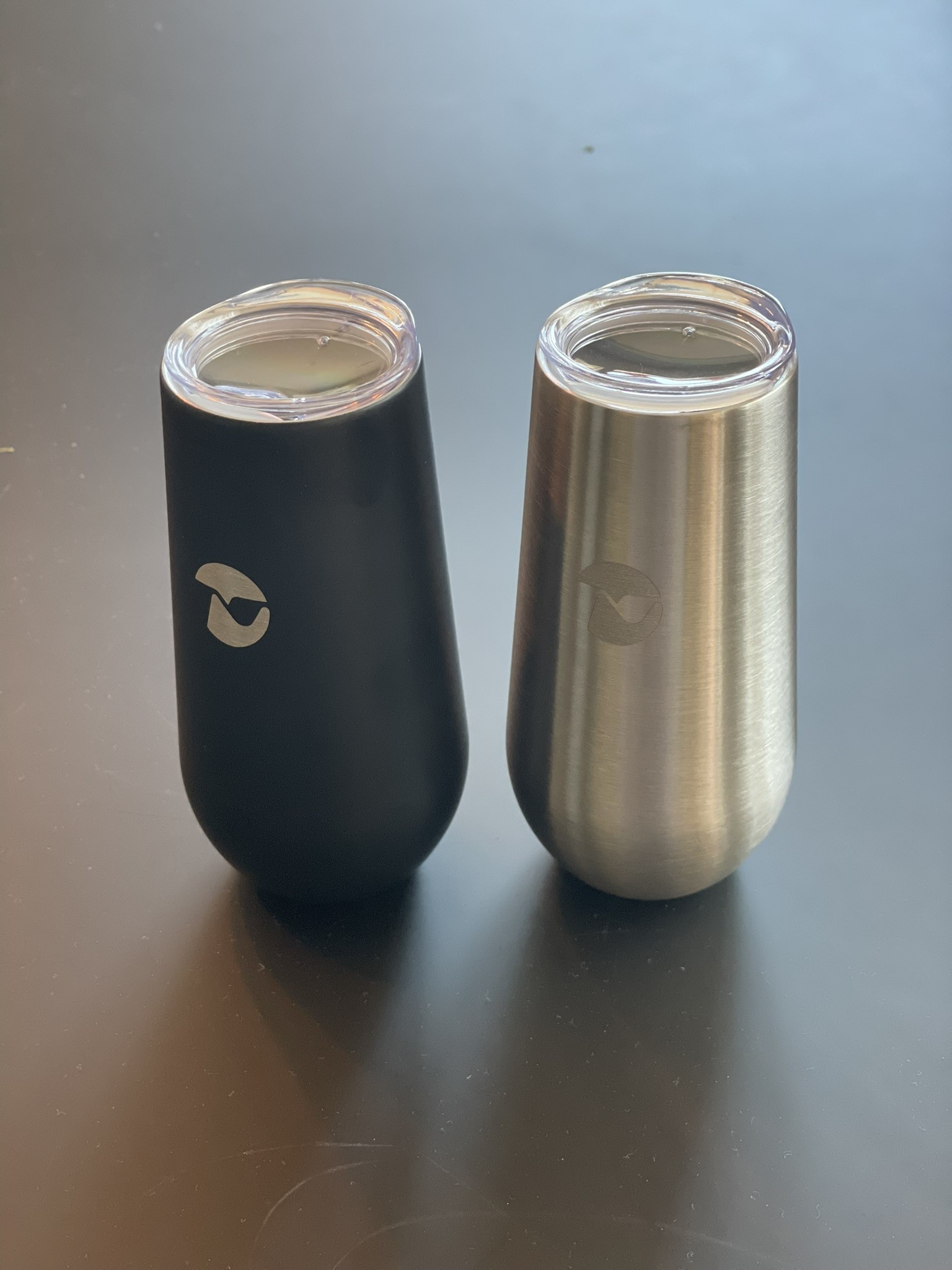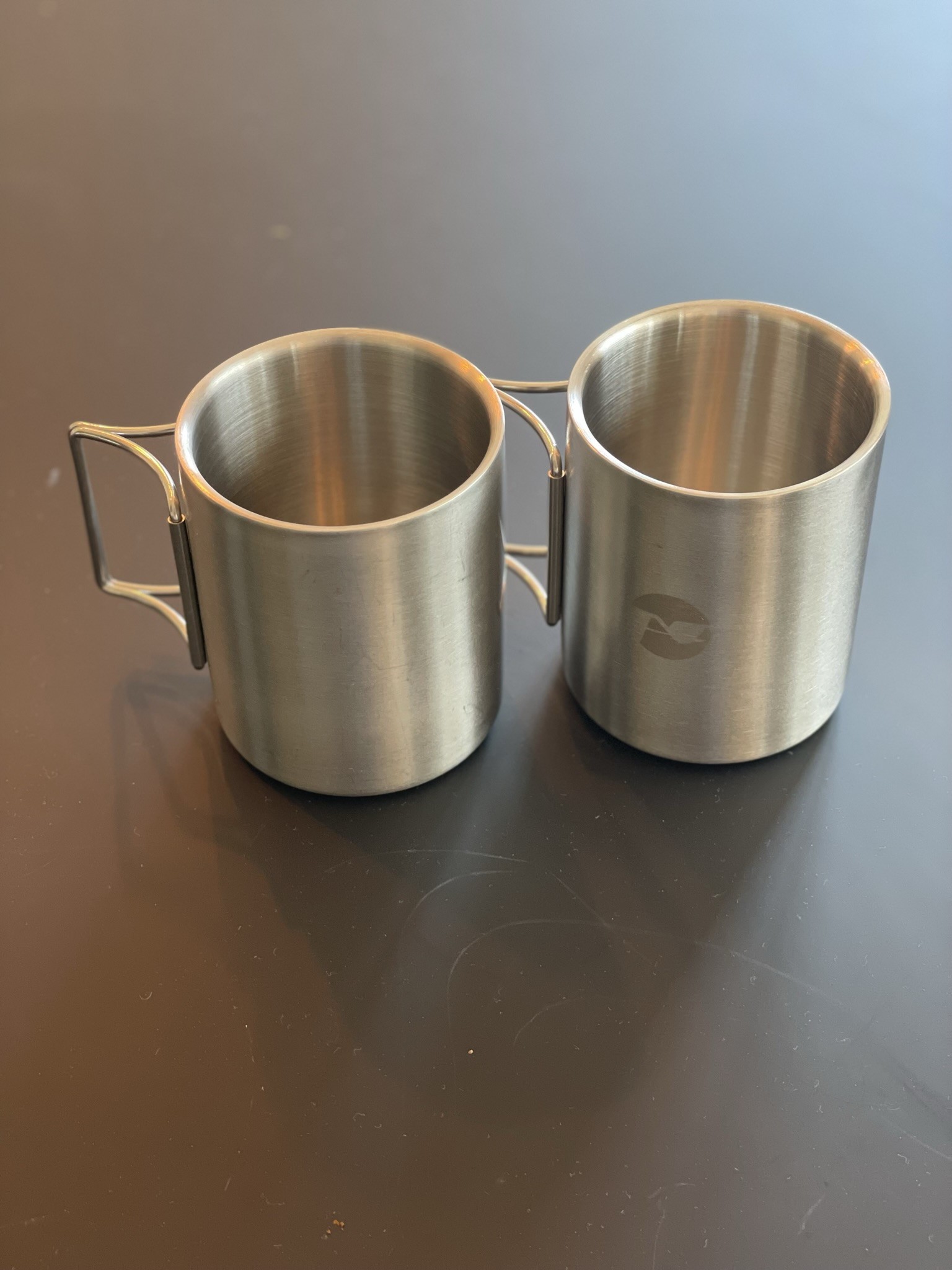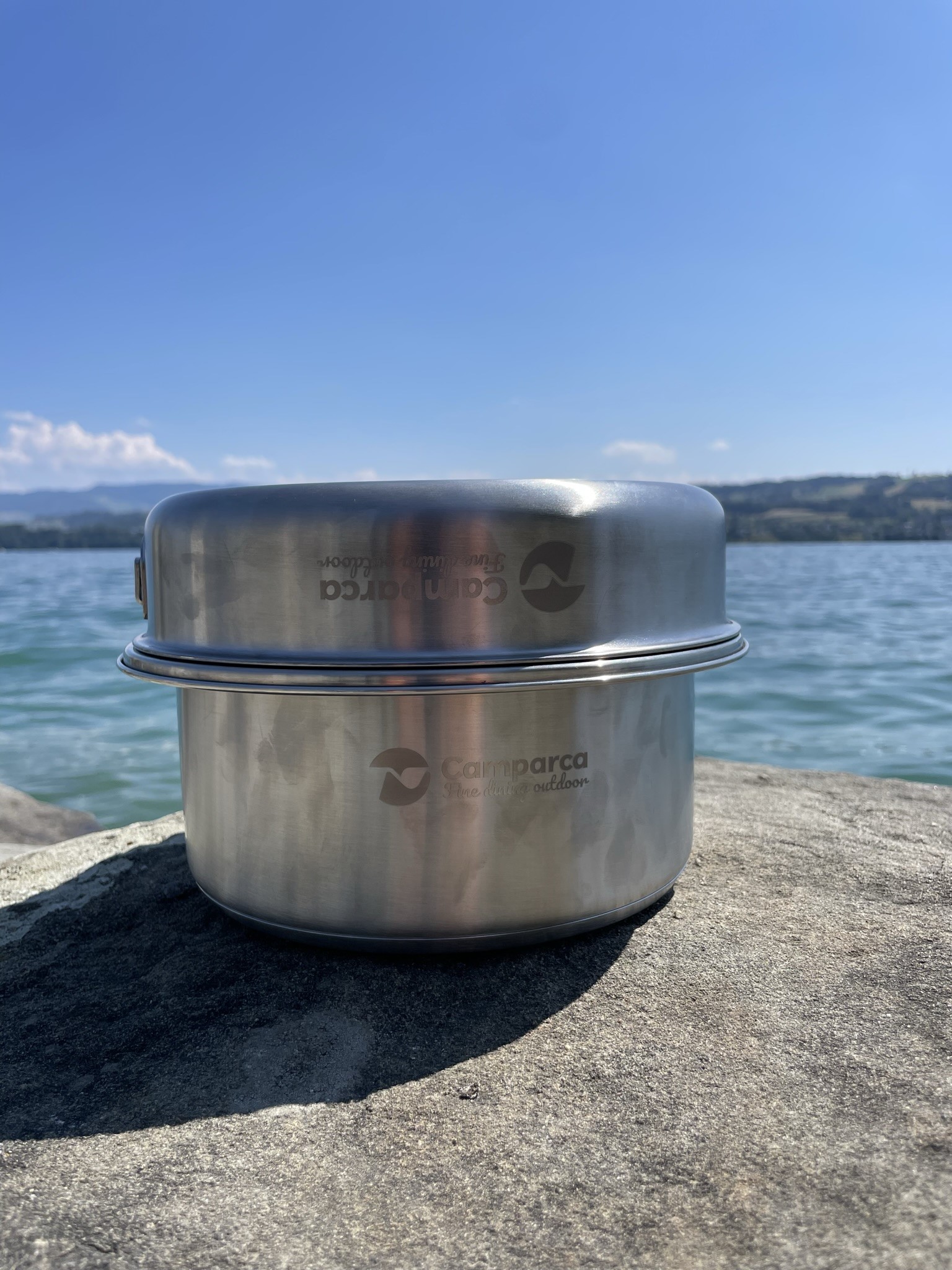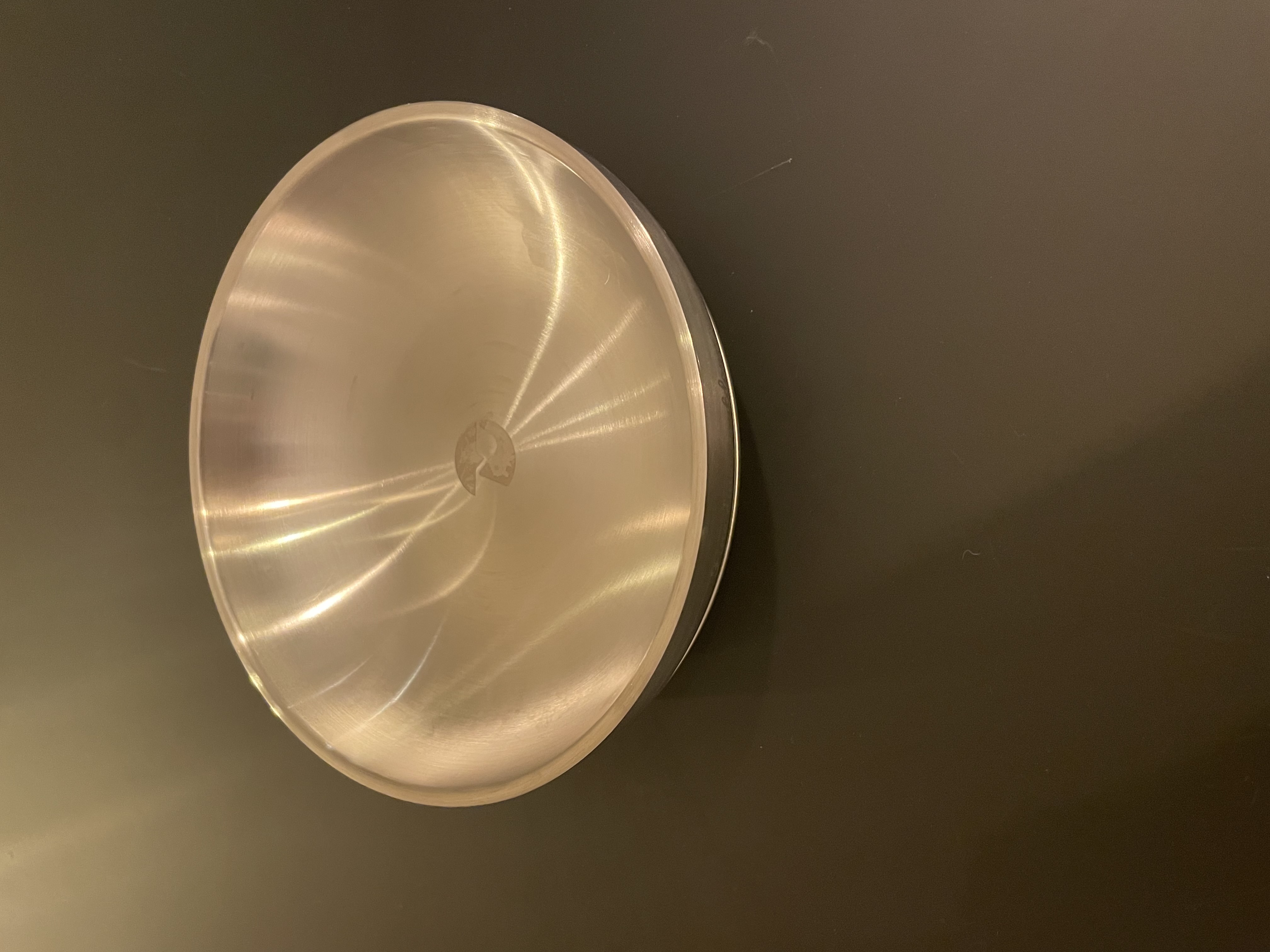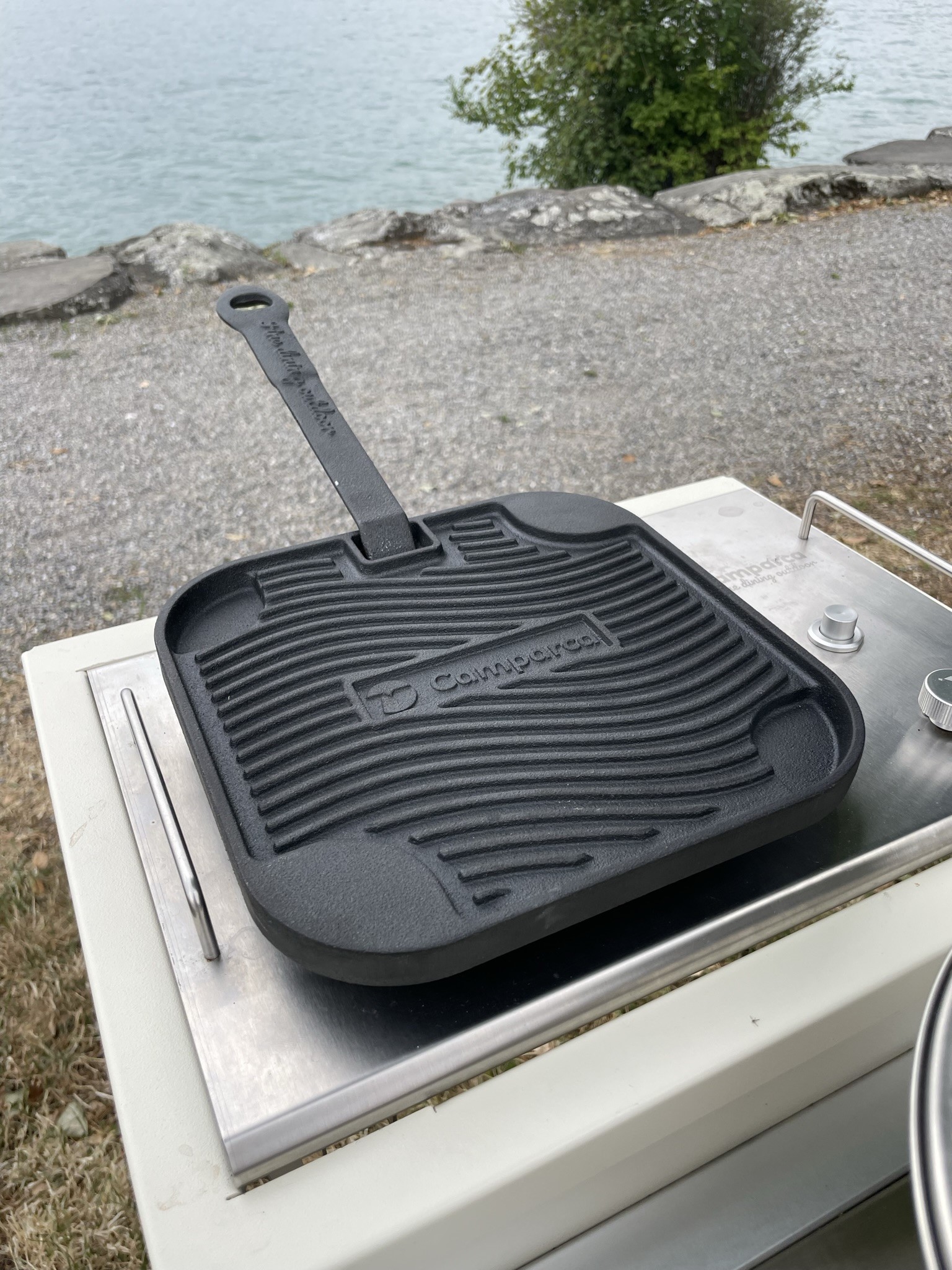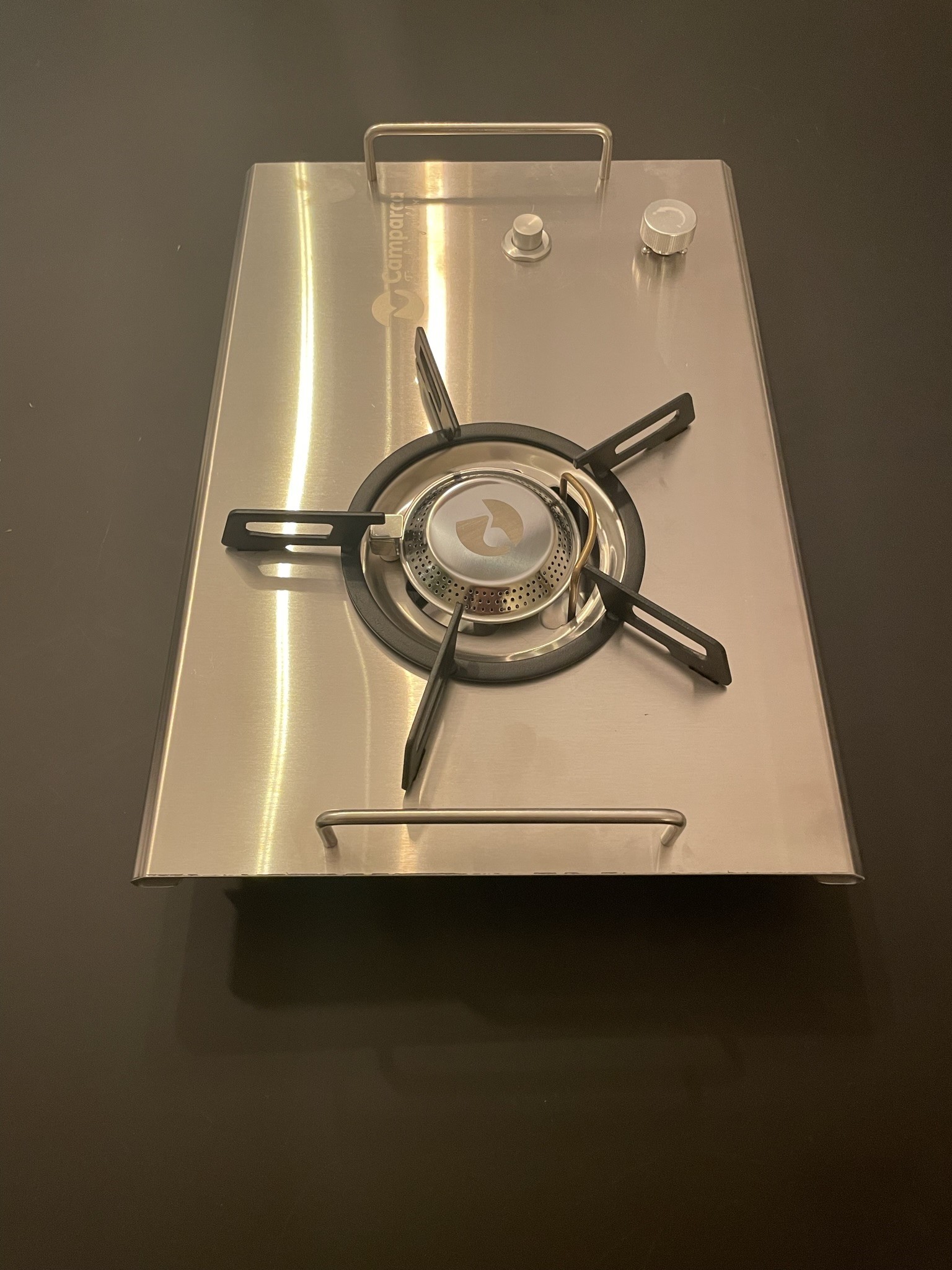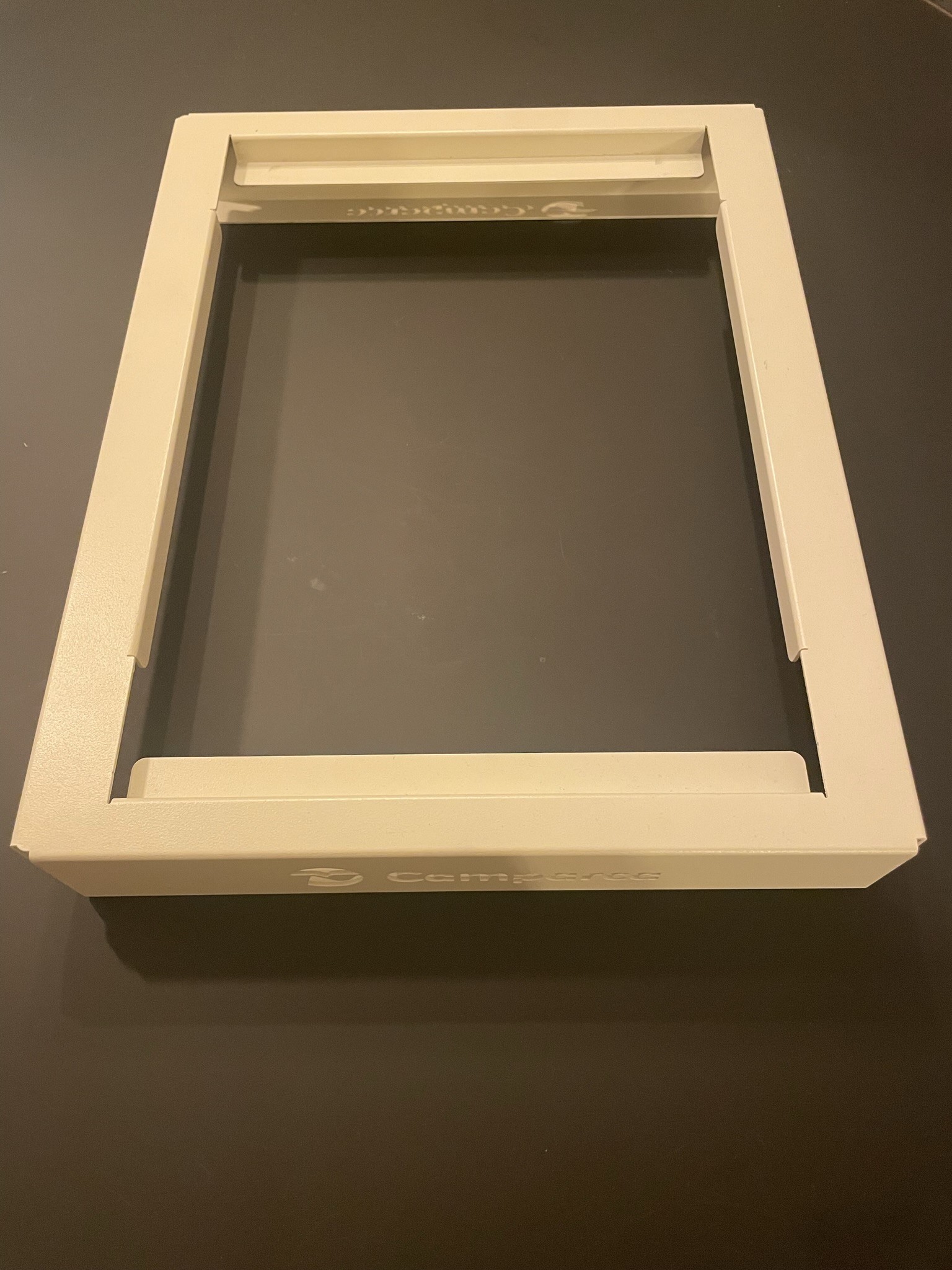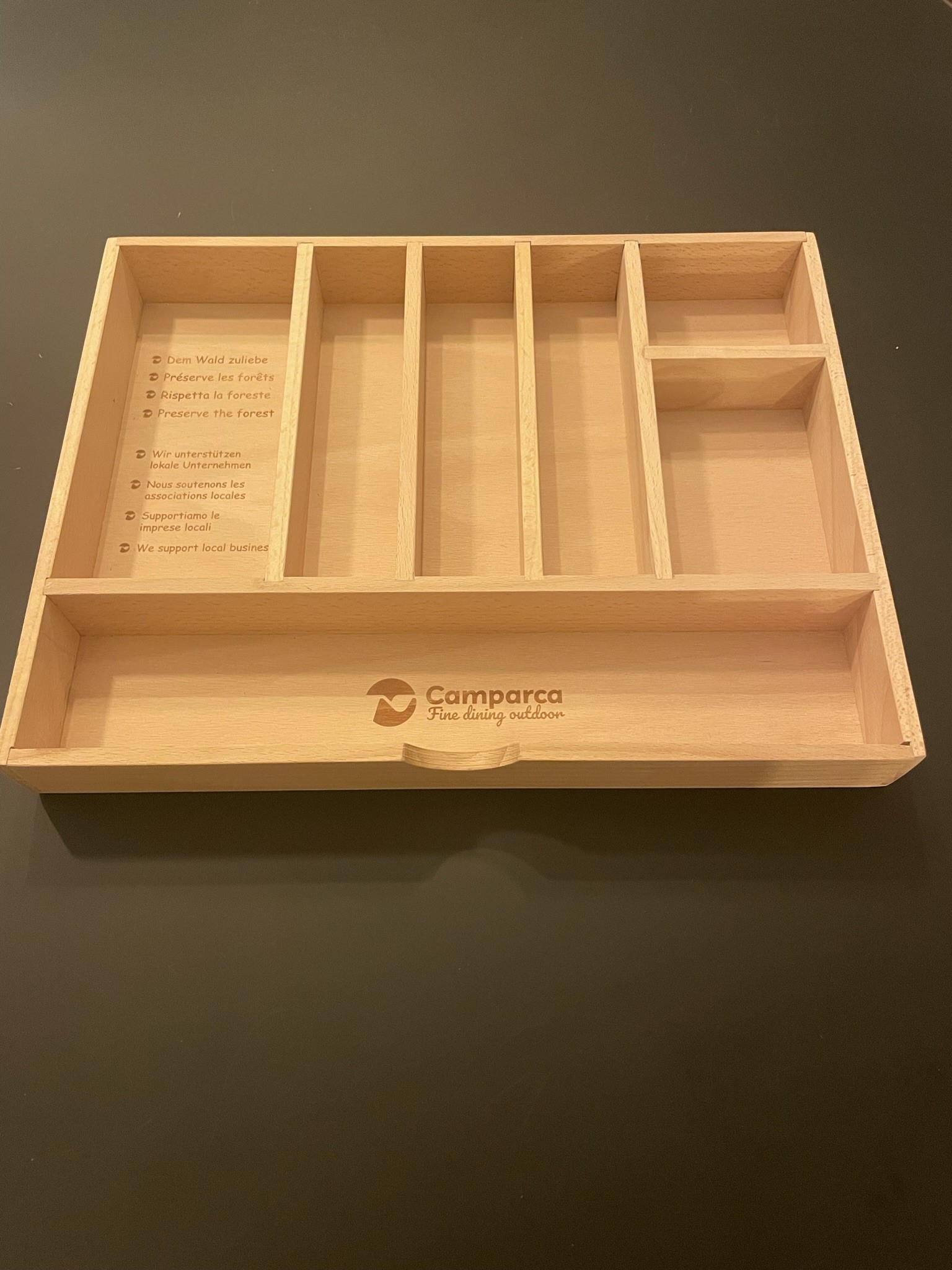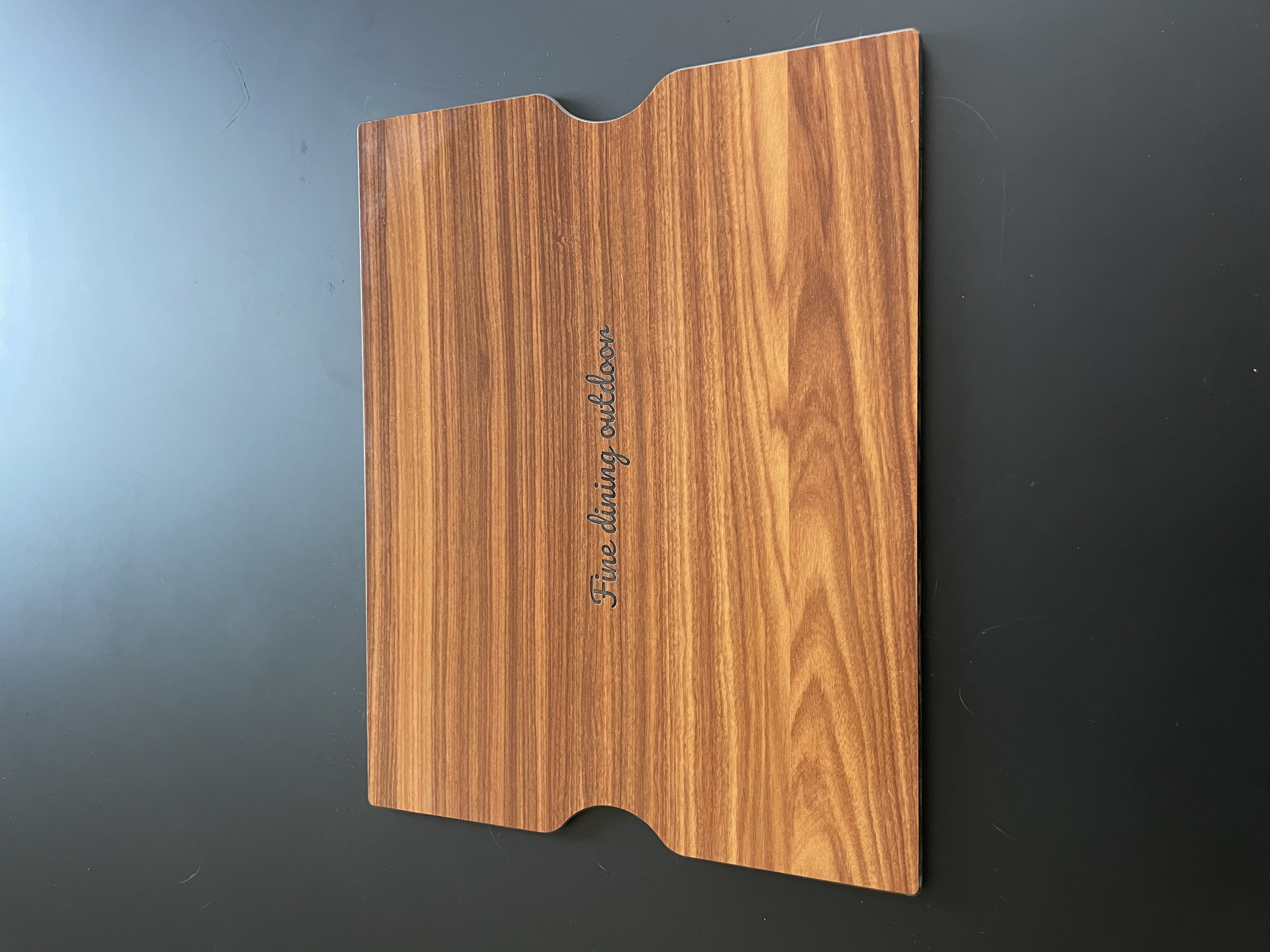 Dimensions: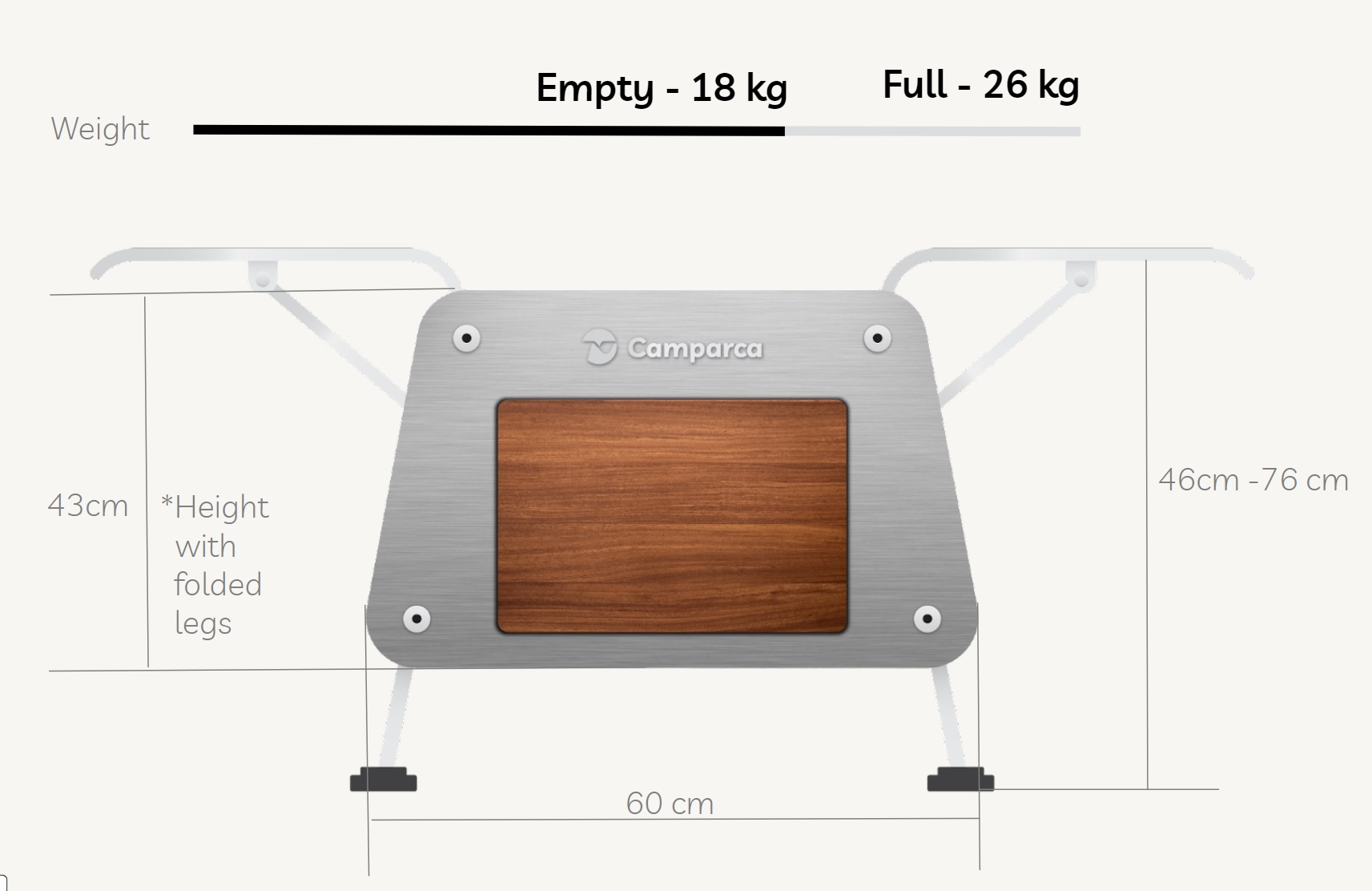 Easy Access To All Premium Utilities.
Camparca Premium grants effortless accessibility to all the cooking utilities necessary for preparing restaurant-level meals in an outdoor setting.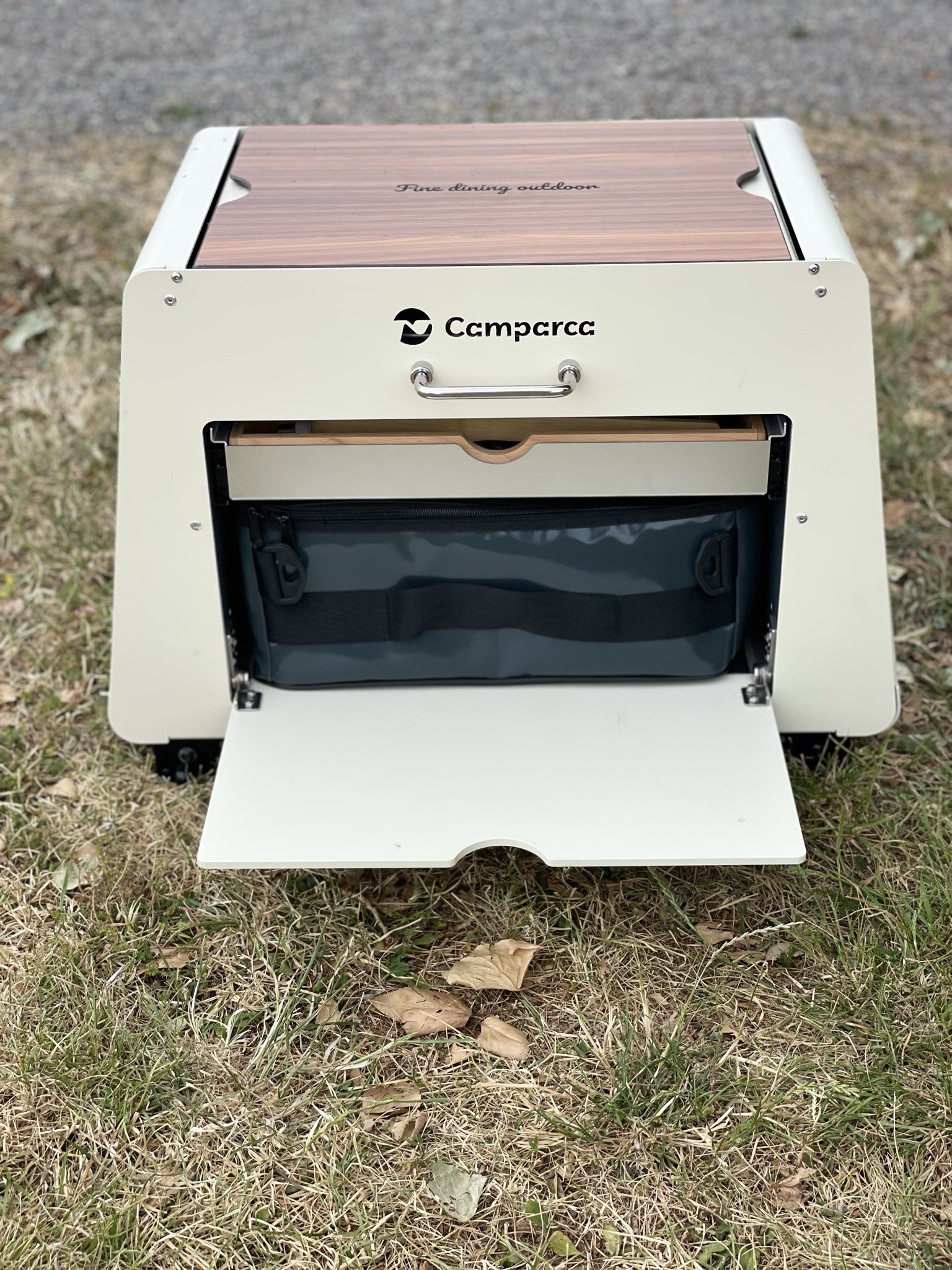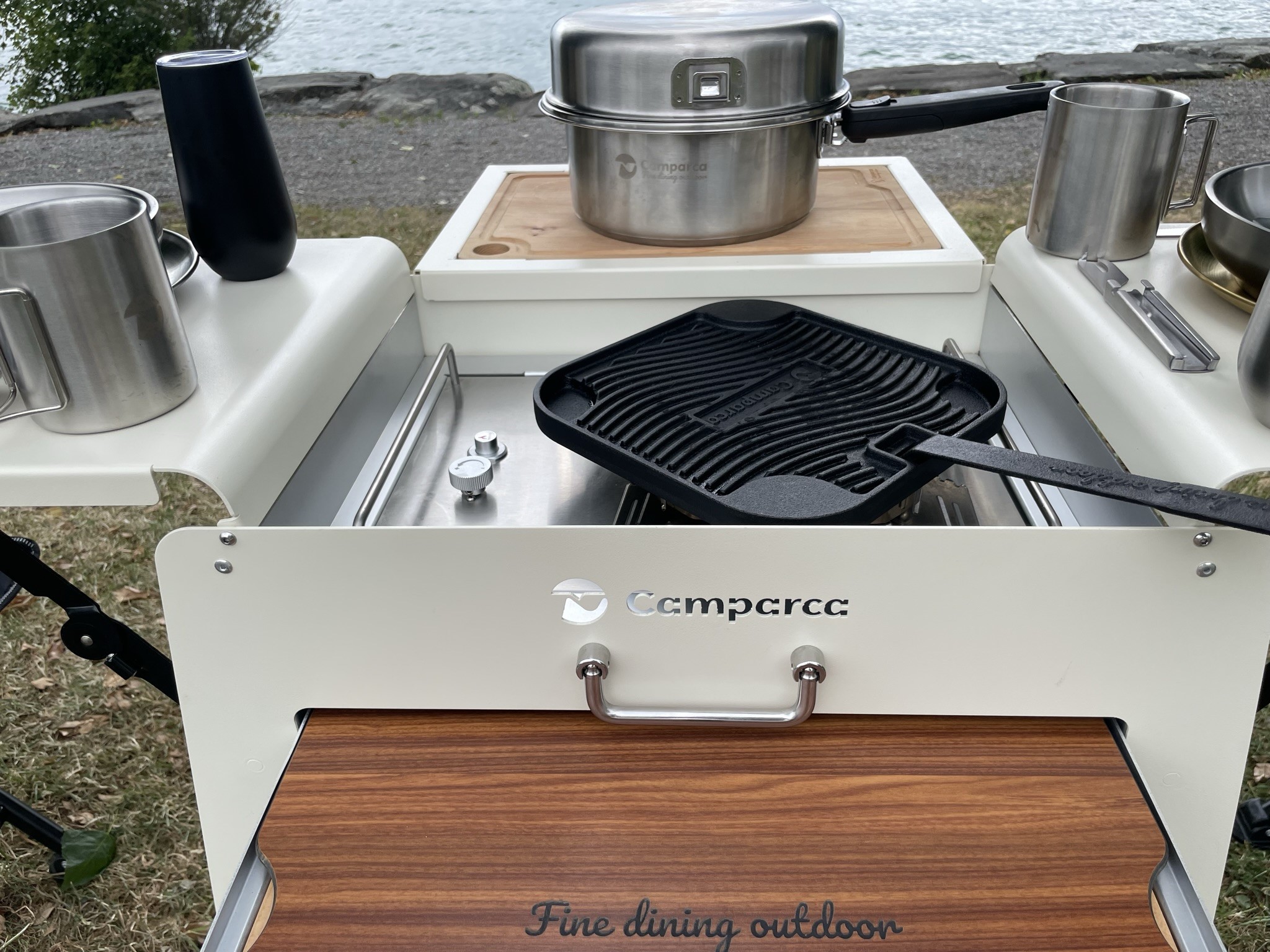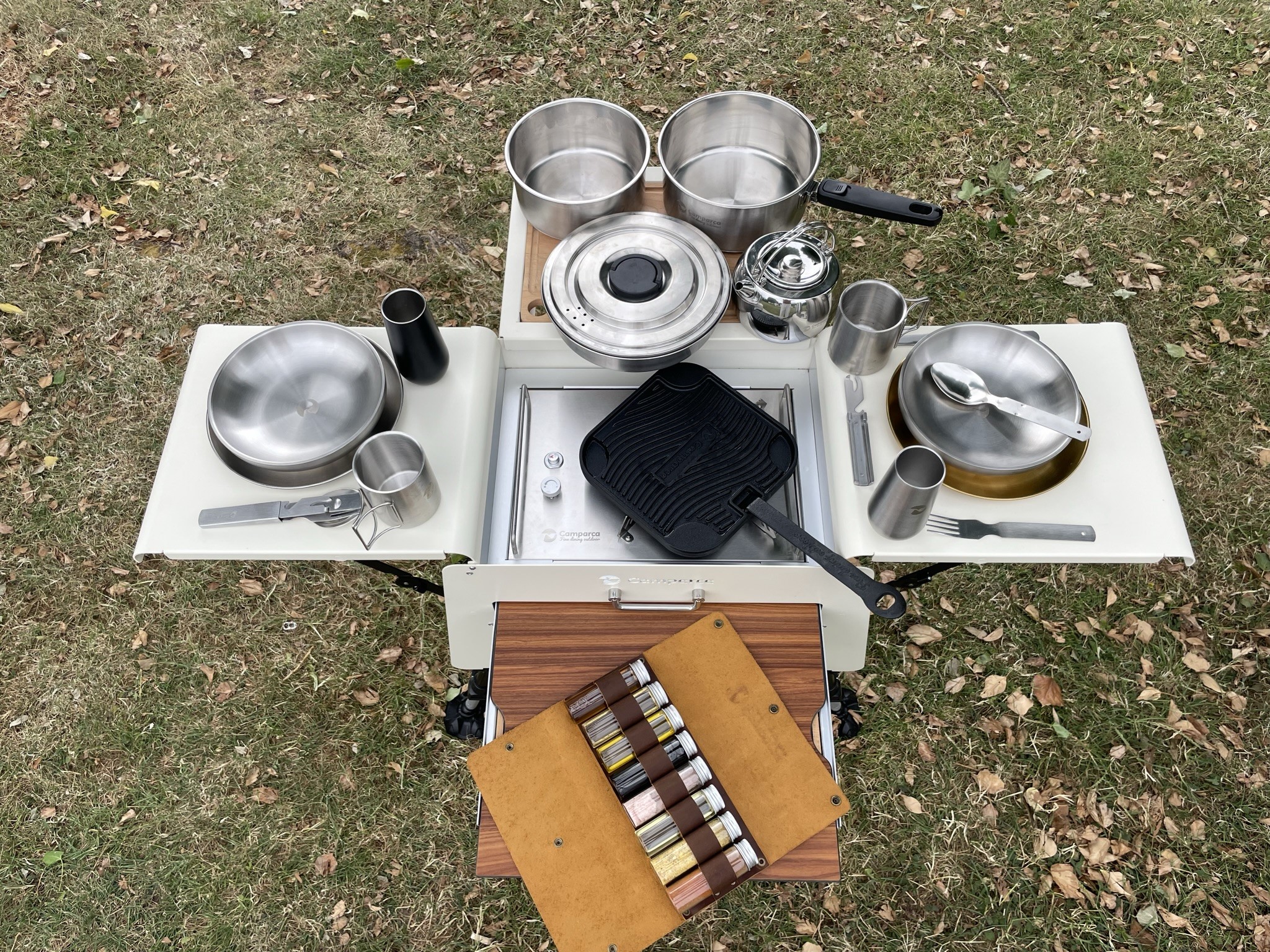 Create exceptional outdoor dining experiences with a blend of style and convenience. Immerse yourself in breathtaking landscapes, breathe in the fresh air, and savor delicious meals prepared with ease.
Cook The Finest Meals With Ease.
With the Fine Dining Mega Set of Camparca Premium, you can effortlessly prepare any meal with the same ease and quality as you would at home or find in a restaurant. It provides all the essential tools and equipment needed to elevate your outdoor culinary experience to a professional level.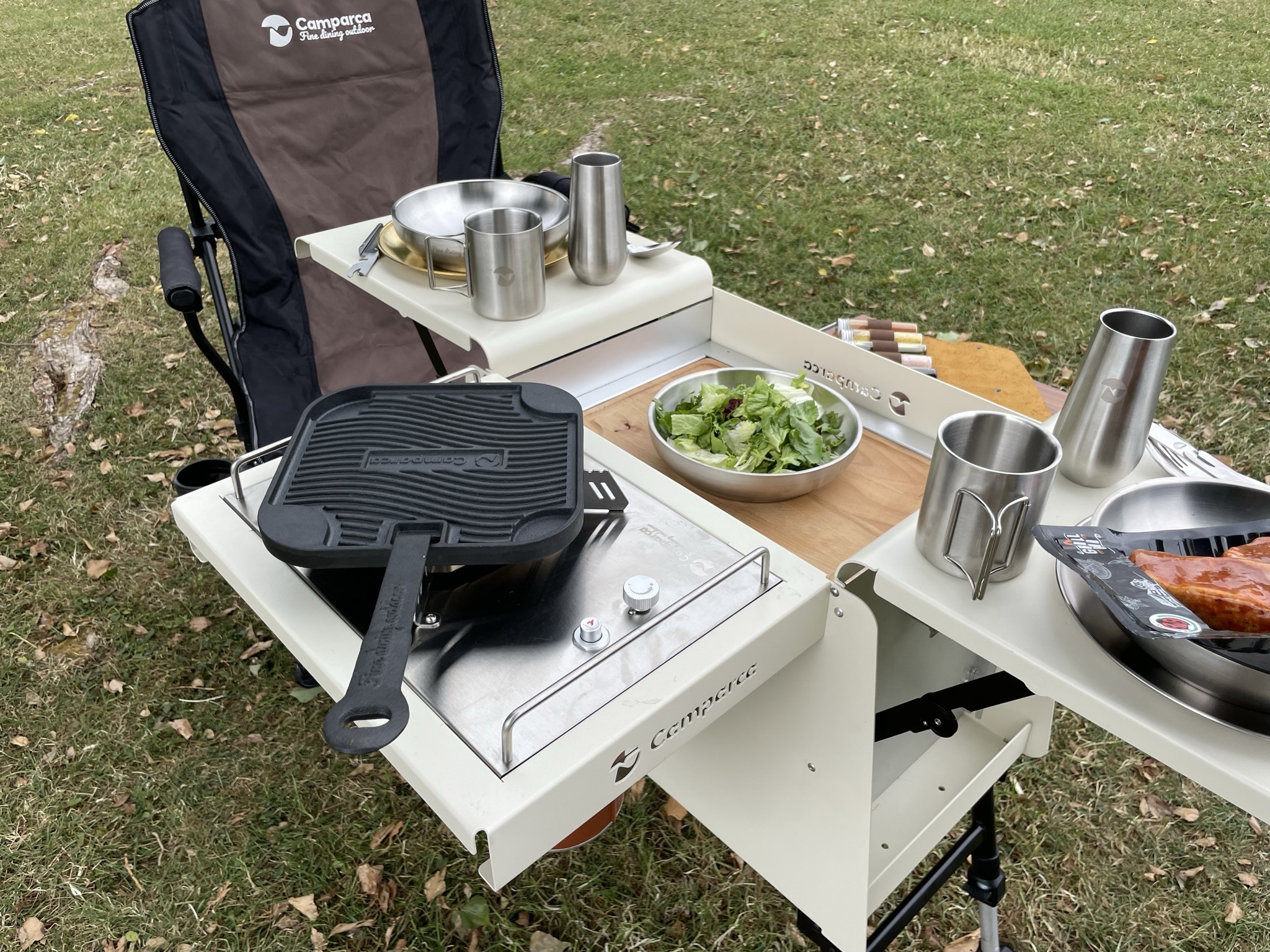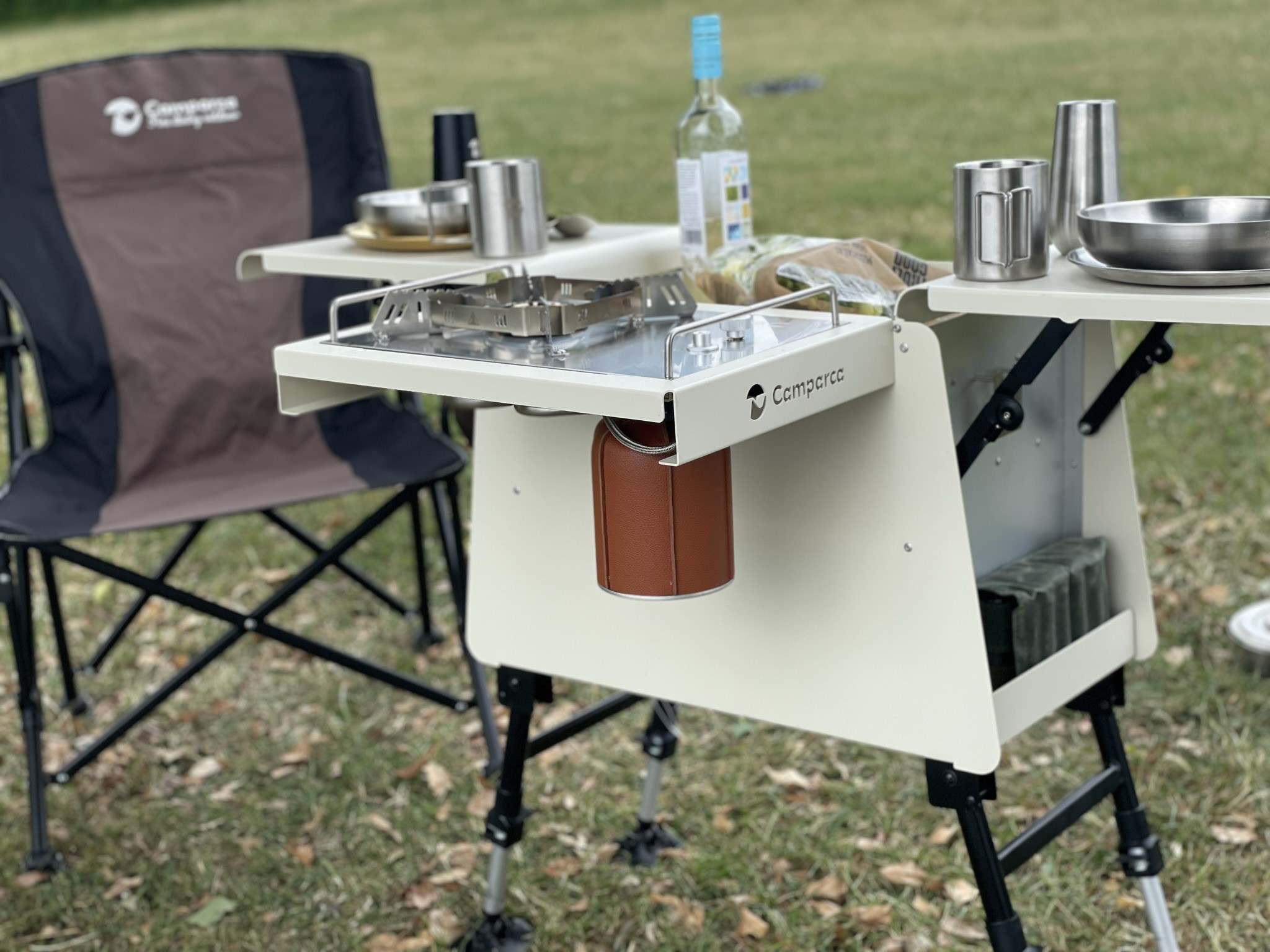 With Camparca, every outdoor dining moment becomes an extraordinary fusion of culinary delight and natural beauty, ensuring memorable experiences that delight all your senses.
Washing & Cleaning On The Spot.
Camparca's Fine Dining Mega Set includes a convenient washing bag that enables you to clean all your dishes after use, ensuring they are ready for your next outdoor adventure.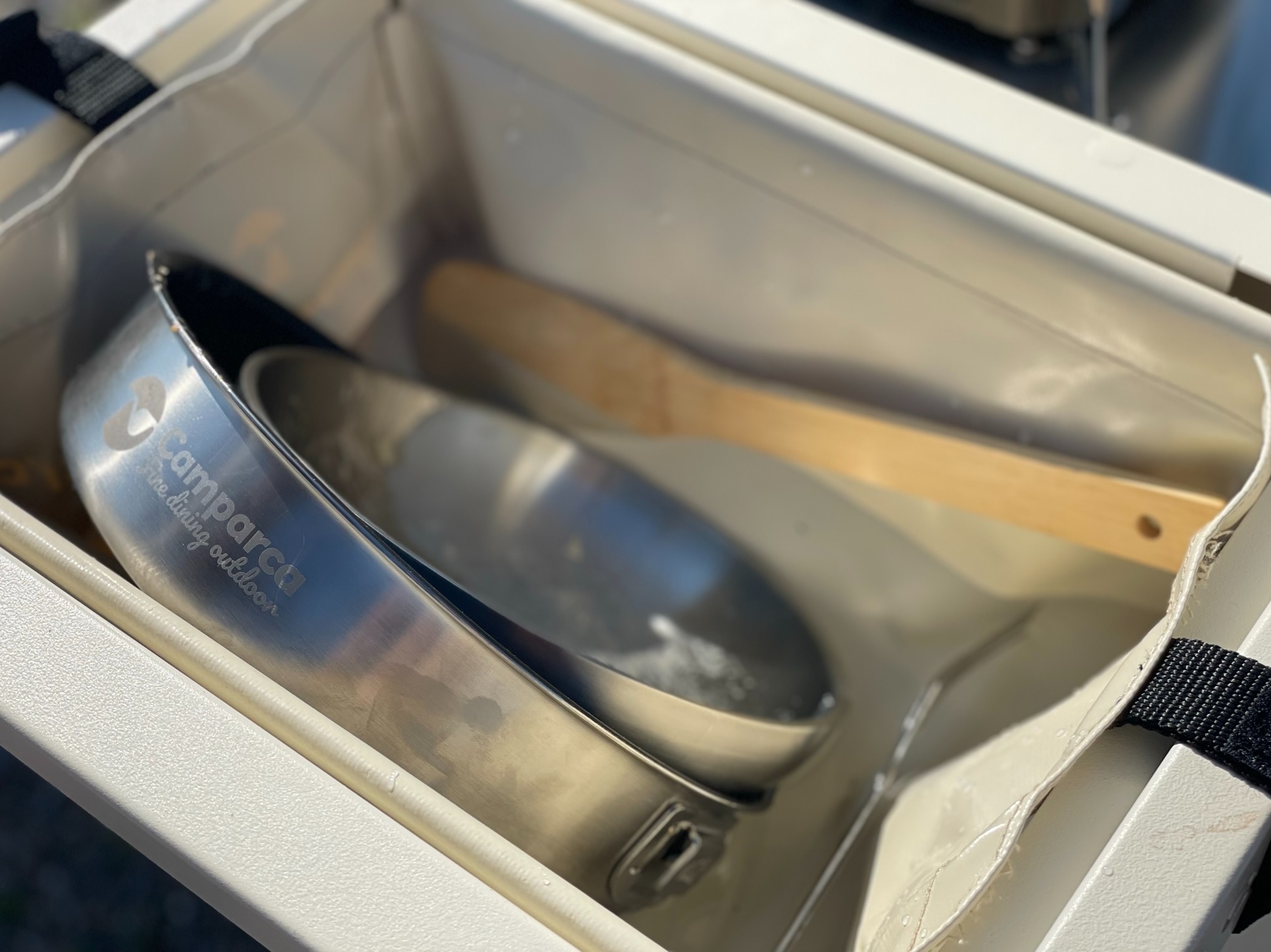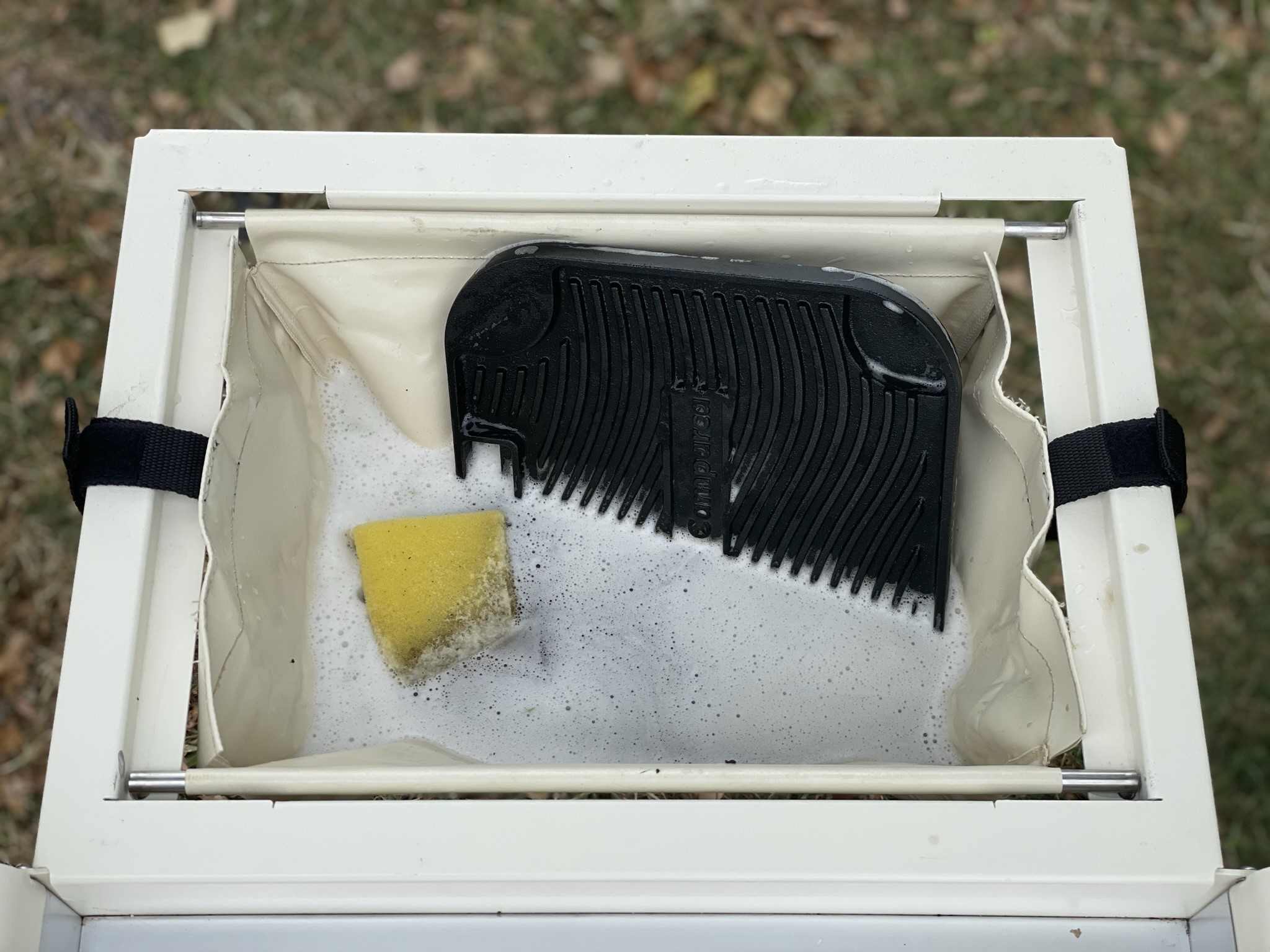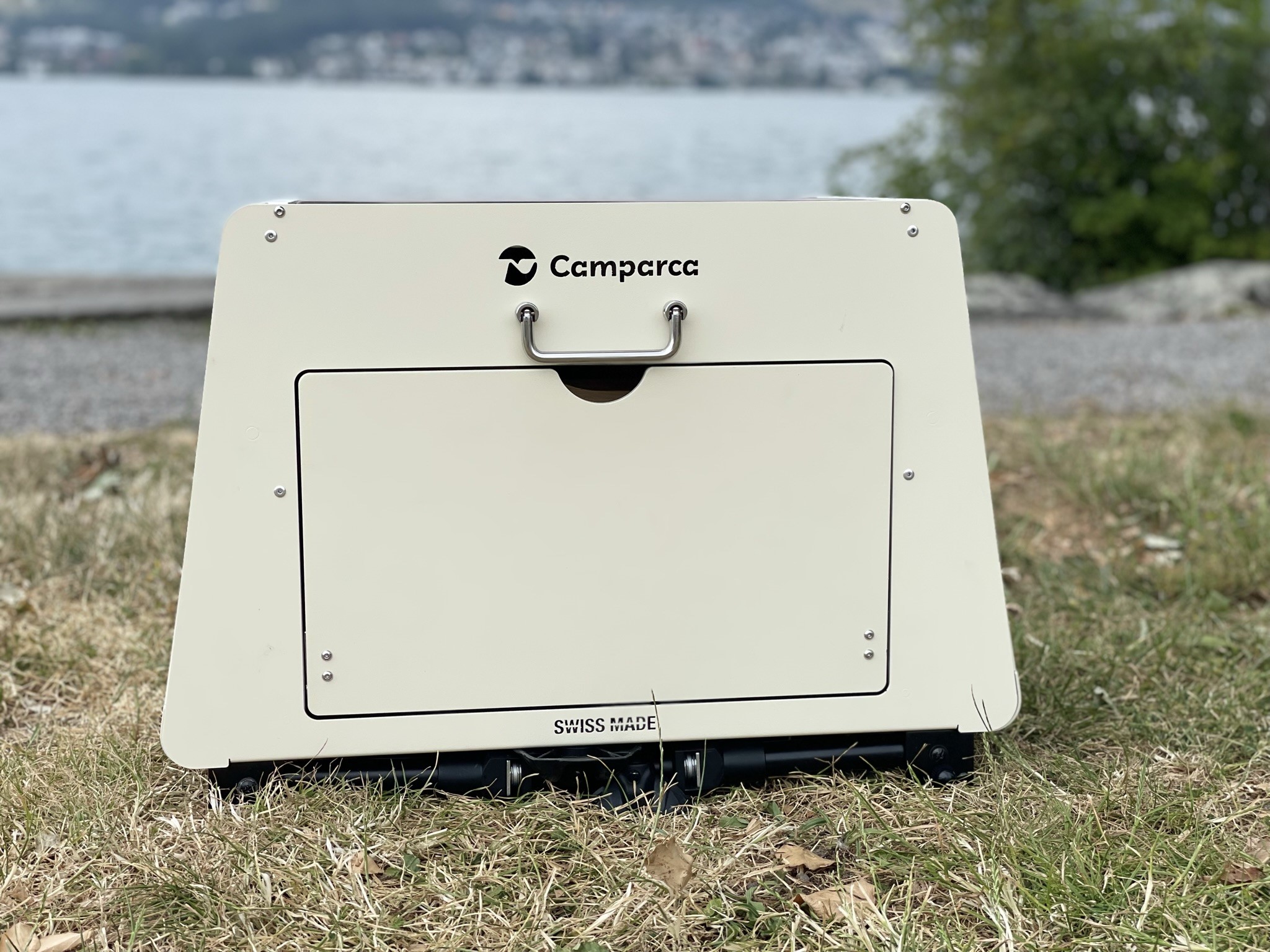 Embrace a greater sense of responsibility and care for nature with Camparca. Our innovative solution allows you to prepare the finest meals without compromising the integrity of the environment and surrounding beauty.